Strip Tees: A Sexed-Up Art Collaboration
For nearly a decade, renegade Brit painter Jane Gang has been parking herself at the side of the stage in strip clubs like New York's Pussycat Lounge, a bullwhip's length from the main attraction. There...
---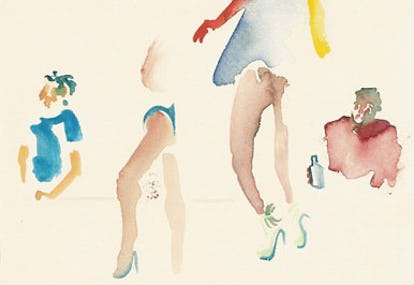 Delaney says she's itching to get the sexy stripper fare into the hands of Member's Only celebrity fans. And guess who's first on her list? Pam Anderson. Now there's a surprise.
Both paintings: Pussycat Lounge, 2003. Watercolor. Photo: courtesy of Members Only.