Welcome To The Pun House
Thanks to her wackily named nail polishes, OPI's Suzi Weiss-Fischmann is laughing all the way to the bank.
---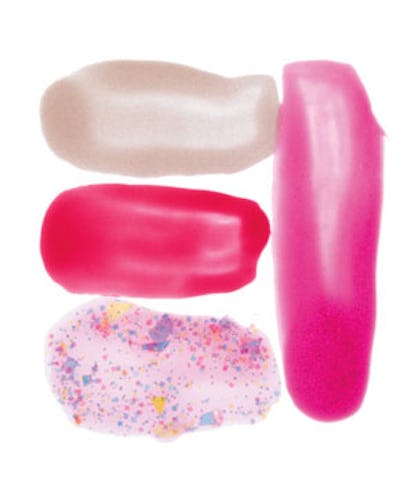 It was the buyout heard round the beauty world. Last December, when Coty purchased nail polish purveyor OPI—for a reported $1 billion—cosmetics entrepreneurs everywhere turned green with envy. Suzi Weiss-Fischmann, OPI's executive vice president and artistic director, won't confirm that figure, but she will say that not much has changed at the company she cofounded 30 years ago with her former brother-in-law, George Schaeffer, OPI's president and CEO. "Coty's name isn't on my business card, I'm still designing the shades, and the same six of us are still having our marathon name meetings," she says.
What's in a name? A lot, at OPI. The brand is known for quirky monikers—You're a Pisa Work, Eiffel for This Color—that stick in a customer's memory long after her polish has been removed. New hues are named twice a year, during an all-day meeting at OPI's North Hollywood headquarters. Each season the group selects a theme—often a geographic location—to serve as a general inspiration. (This spring's Texas collection, for instance, includes Houston We Have a Purple and San Tan-tonio.) On a handful of occasions, the committee has gotten a bit too creative (A Little Nookie never made it onto a label, nor did one that employed the Yiddish word fakakta, which roughly translates to "crappy"). Weiss-Fischmann doesn't let it get to her. "We try to be sensitive to people's interpretations of what we think is funny, but sometimes you never know!" she says.
Her personal favorite is Up the Amazon Without a Paddle, a shimmery coral red, "because every day I feel like I'm going up the river, but where are my paddles?" But the most popular is I'm Not Really a Waitress, a deep fuchsia. "It's probably our most known shade around the world," she says.
Worldwide recognition is quite a coup for a company that started out as a dental supplier called Odontorium Products Inc. (Schaeffer purchased the business in 1981; Weiss-Fischmann started out in sales.) "The chemistry of our denture adhesives was very similar to the ones used in nail extensions, so we tweaked the formulas and created our own acrylics system," Weiss-Fischmann says. "We wrapped the jars of powder, liquid, and primer in a rubber band and called it the 'rubber band special.' Everyone loved it. But when a nail technician is using an OPI acrylic formula on your nails, are you going to remember that? No." I'm Indi-a Mood for Love, however, is another story.