Swimming into the Sui
Fashion week is always a star-studded affair, but last night at Anna Sui's Mexican-themed fiesta I was struck by a different kind of celebrity--Olympian Ryan Lochte. The adorable gold medal-winning swimmer was an unexpectedly pleasant...
---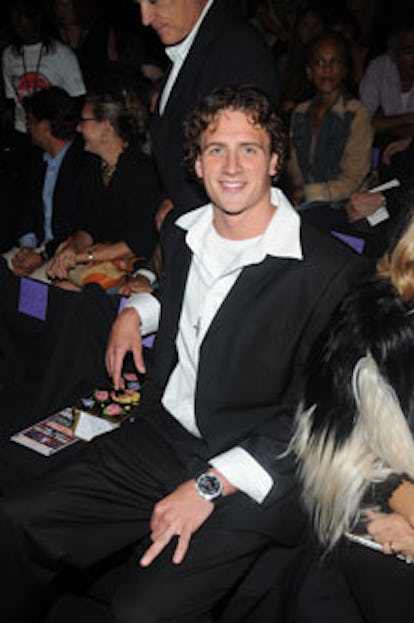 Sitting in the front row among the likes of Sofia Coppola, Vincent Gallo and Monet Mazur, Lochte did seem a bit out of place, however, especially given his ensemble: a black suit paired with a questionable white, wide-collar button down shirt cuffed over his jacket and undershirt. Personally, I would have much preferred his signature Speedo and medals.
Here, a south-of-the-border look from Sui's show.
Photos by Steve Eichner (top) and Robert Mitra