Aqua Man: Ryan Lochte
Move over, Michael Phelps—there's a new Speedo in town.
---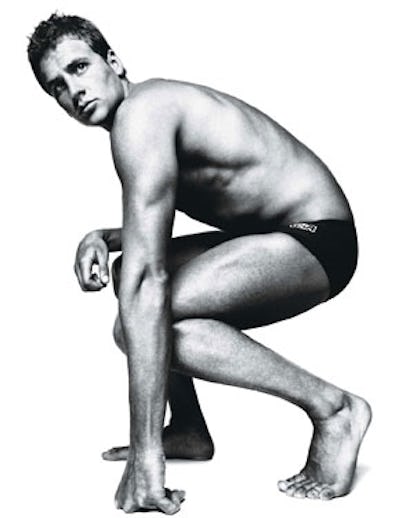 The best swimmer in the world is not named Michael Phelps. That title belongs to Ryan Lochte, a preternaturally chill 26-year-old who over the past year has accumulated victories at a Phelpsian rate. The six-time Olympic medalist won half a dozen golds last summer at the Pan Pacific Championships, the year's biggest meet, clinching him his second consecutive Golden Goggle award as U.S. male swimmer of the year. But Lochte says his best days are ahead. At six feet two and 196 pounds of marble, he has never been more fit. "I look in the mirror and my arms are bigger, and I have abs," he says. "In swimming, the core is the most important body part, and my core is really strong now." Next month Lochte will compete in six events at the world championships in Shanghai. Then his focus turns to the London 2012 Olympic Games (he sports a tattoo of the Olympic rings on his right bicep), where Phelps and others will be waiting in the pool. He plans to swim through the 2016 Games, when he'll be 32, before embarking on a career designing his own line of shoes and business suits. Known as the sport's fashion plate, Lochte wore an all-white suit to 2007's Goggle gala, and famously designed his sneakers: rhinestone-covered lime green high-tops (size 12) with his name on the soles. As he explained to Sports Illustrated: "It's so every time I walk on the pool deck, if it gets wet it shows up as 'Ryan Lochte' as I walk."
Grooming by Pasquale at Art List.