Swizz Beatz's Guide to the Bronx
The rapper and producer shares the secrets to the borough where he was raised.
---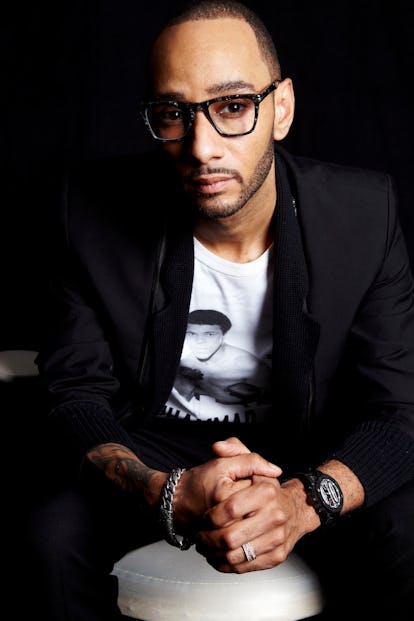 Over the years, New York Fashion Week has spread far and wide into Queens, remote reaches of Brooklyn, and even touched down on Roosevelt Island this year, with Yeezy Season 4. Still, fashion has not yet crossed the bridge to the Bronx, but maybe, amid the revival of cultural interest in the borough (see Netflix's The Get Down), that's only a matter of time. One man doing his part is the rapper and superproducer Swizz Beatz, who brought rap and art stars to the borough where he grew up last month, with the No Commission Art Fair. Here, he shares his secrets to the South Bronx.
Describe the neighborhood where you grew up. My hood was very cool growing up. It was like one big family, everyone knew everybody. We had fun with art, music and dance.
Your regular neighborhood spots, and why you returned to them. My regular spot was the corner bodega. 🙂 I couldn't live without Sour Powers candy and Now & Laters.
Where did you shop for sneakers? I shopped for kicks at Jew Man's [now closed] & Dr. Jays.
The restaurant where you took dates: I couldn't afford to take girls to restaurants on dates when I was living in the BX, but Red Lobster was the dream. 🙂
When in the mood for a late, late night, you went to… Late night action was at a place called the Skate Key. Or Whitestone movie theater at the time.
Botanical garden or Bronx Zoo? Bronx Zoo, 100%.
Favorite famous figure to come out of the Bronx? My favorite figure from the Bronx is KRS One, because of what he did for my life.
Local philosophy you live by: Treat people the way you want them to treat you.