Netflix Could Revive Tales of the City, an LGBT TV Classic
Will & Grace isn't the only big, gay revival around.
---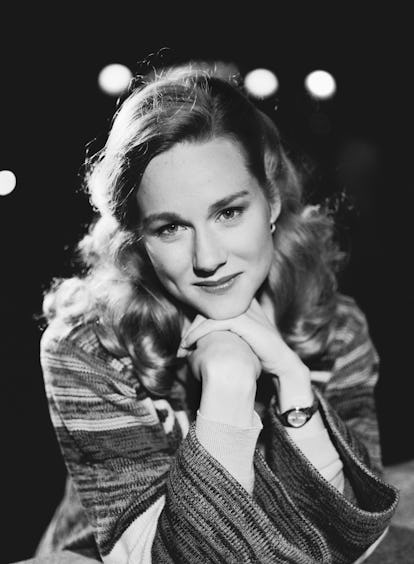 Tim Roney
Long before Will met Grace, "L" was the word, orange was the new black, or Netflix cancelled Sense8, there was Tales of the City—one of the first television shows in America that matter-of-factly portrayed LGBT characters when it debuted in 1993. It was so controversial that HBO passed on the project, fearing it was too risqué (imagine!). When it eventually aired on PBS, it was attacked by conservatives. Nevertheless, Tales of the City persisted, with two more installments of the miniseries that wound up on Showtime; and now, 14 years later, another may be coming to Netflix with original star Laura Linney and Olympia Dukakis attached.
The series follows the tale of Linney's Mary Ann Singleton, a Midwest girl who, on a whim, decides to uproot her life and relocate to San Francisco. She moves into an apartment complex 28 Barbary Lane, owned by mysterious and marijuana-growing landlord Anna Madrigal (Dukakis). Along the way she befriends her fellow tenants, like bisexual hippy Mona Ramsey and openly gay Michael. The series in turn was based on the series of highly addictive novels by Armistead Maupin (which, actually, began life as a serial newspaper column). Sex, pot, double lives, and soap opera-worthy deep secrets are mixed in with societal issues few others in the mainstream were tackling at the time, including the pains of coming out, being disowned by parents, HIV/AIDS, transgender identity, and the concept of chosen family. Need a better idea? Watch the trailer for the original series below:
Variety broke the news that Netflix is currently developing a fourth installment, though it comes with the caveat that a series order has not been officially made. Still, all the pieces are in place. In addition to Linney and Dukakis, Maupin is the executive producer and original series director Alan Poul is onboard, as well.
And there's also a new, intriguing addition to the creative team: Michael Cunningham, who's written the script for the pilot. The Pulitzer prize-winning novelist, known for works like The Hours and A Home At The End of the World, has written some movie scripts in the past few years and tested the television waters before, with an episode of Masters of Sex to his name.
Variety adds that the 10-part series would be set in contemporary times.
All this shouldn't be too much of a surprise, though. Maupin claimed last year that a new series was in the works: "The series will be set in modern-day San Francisco, says Maupin, with 50-something Mary Ann Singleton returning to Barbary Lane, as well as Michael Tolliver, who comes from 'a difficult Christian family in Orlando.' Way before last week's horrific events, Maupin had 'already established 40 years ago that Michael's parents were Florida orange growers, and his mother had joined the Anita Bryant crusade,'" claimed an update on his website.
While the age of peak TV has brought a veritable parade of LGBT characters to television, shows that center LGBT characters are still few and far between, and their success has been mixed. For every Orange is the New Black and Transparent, there's more than a few Lookings and who knows how many other potential projects that don't even make it on air. Here's hoping Netflix actually green-lights the project. It's the least they could do after starting pride month by cancelling Sense8.
Related: James Franco Prays the Gay Away in I Am Michael Trailer
Emma Stone, Natalie Portman, Amy Adams, and More Stars of the Year's Best Films Get Really, Really Into "I Will Survive" by Gloria Gaynor: