The Outsider: The Kids Are All Right
It's no secret that I rely heavily on the W fashion assistants for giving me a freaking clue. They're really sweet (at least to my face) and never laugh their heads off when I say...
---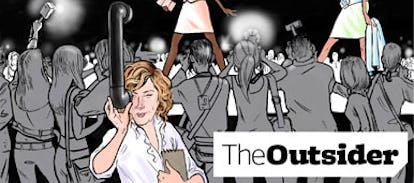 So not only did I totally listen in on their private conversations to figure out what shows to go to this season, I just pestered them again them to tell me what they've seen this week that they're really loving. You know, so I can get a little more paranoid about all the designers I don't know about.
Looks from Patrik Ervell (left) and Robert Gellar.
And he predicts big things for newcomer Will McLeod, a former Rodarte intern. "You can definitely see the influence," he says, "very complicated, but whimsical." Don't you feel more dialed-in already? Me too.
Looks from Rosa Cha (left) and Will McLeod.