Ear Candy: The Walkmen
I cringed when a music-industry friend told me that The Walkmen's new album, Heaven, showcased a new kind of sound and a new kind of songwriting—something about them "maturing" or "growing up" or some...
---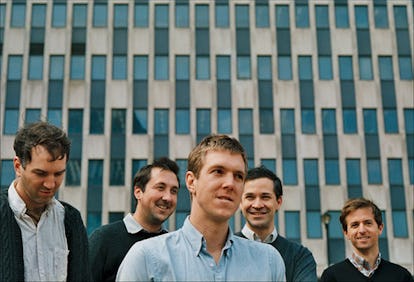 But then I heard the album. The band has grown up, absolutely—they're all fathers now, for one—but they're also among the last still standing from their much-hyped scene of NYC rock in the aughts, and that's for good reason: They've got a lot more than just one dimension. By turns fierce, melancholy, poignant, nostalgic, triumphalist, and bombastic, Heaven turns from one mood to another on a deeply resonant dime, channeling everything from the Pogues to Buddy Holly to the Pixies while claiming each song as every bit their own. It charmed me on first listen, and it might just become my summer soundtrack.