This Week's Model: Shu Pei Qin
It's been an action-packed 2010 for 20-year-old Chinese model, Shu Pei Qin. In February, Patrick Demarchelier photographed Shu Pei (along with Mirte Maas) for the cover of Chinese Vogue as one of the modeling world's...
---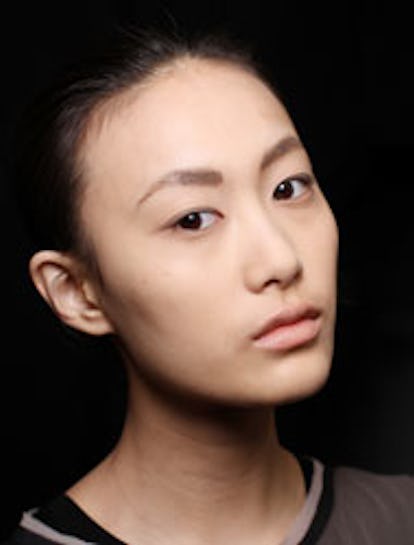 What have you been up to this summer? I went to the west coast with my family for two weeks before fashion week. I love the weather there. It is so hot in New York this summer.
Congratulations on your new Maybelline contract. Thank you. When I shopped for Maybelline's mascara in drugstores I used to dream how wonderful it would be to become a Maybelline girl one day. When it happened to me I finally understood what it's like to have a dream come true!
Do you feel any pressure as one of a handful of Chinese models who have cracked the Western market? It has never occurred to me. All I did was work work and work. When it comes to the pressure I think it is more from myself wanting to do everything the best I can.
What's your most recent shopping purchase? My iPad! I have so much fun with it.
What are your beauty secrets? Drinking a lot of water. I always carry a bottle of water with me wherever I go. There is also a red lipstick in my purse all the time.
How do you spend your free time? I love traveling. But on weekdays, after work I will go to try new restaurants with friends. We also cook a lot at home. I love good food.
What are your favorite guilty pleasure foods? Gelato. I love gelato in Italy. Can't stop eating it when I am in Italy. In New York I substitute it with Pink Berry.
Who are your closest model friends? Liu Wen and Ming Xi are my close model friends from my home country. Here in New York, Karlie Kloss is such a sweet friend.
What do you see for yourself in the year ahead? Keep working hard!