The Mother of All Inspiration
Tim Kaeding, the co-founder and designer of the denim line MOTHER, misses the '70s, appreciates a good derriere.
---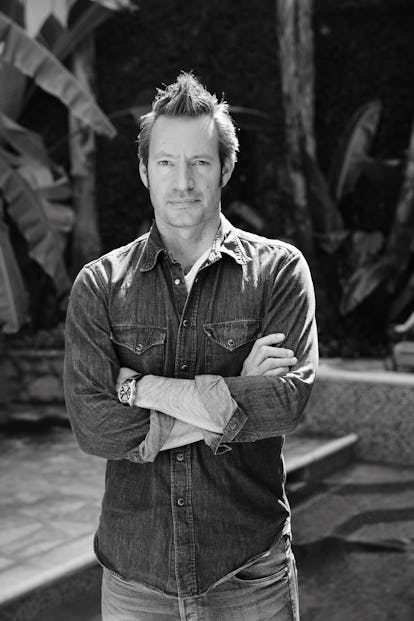 What do you most love about working with denim? Denim really opens up and becomes something different the more you wash it. One fabric can take on many, many different looks and feels.
What is the trick to creating the perfect jeans? It's all in the patterning and how the denim wraps around your butt. Also, the wash can be made to make you look skinnier by strategically positioning light and dark wash treatments in certain areas.
What is the best pair of jeans you've ever owned? An old pair of vintage orange tab Levis I bought on Cat Street in Tokyo. It really was the perfect shade of bright blue with an insane wear pattern on it.
What cities most inspire you? Amsterdam and Antwerp.
What denim trends are you most excited about right now? I always get excited about brighter blues, but recently I've been digging 'crackly' looking jeans. Like old orange tabs from the '70s. Anything with a little kick to the bottom looks really new, either full-length or cropped.
What era of jeans most inspire your work? I love the '70s for all its flair and uniqueness. People were much more adventuresome and some really great styles started then.
What denim trend would you resurrect? I always wish the flare would stick around longer… It comes and goes.
Photos: The Mother of All Inspiration
Tim Kaeding. Photo courtesy MOTHER.