Richard Chai Sets Up Under the High Line
Tonight another installation grows under the High Line. Through the fall, architect Spilios Gianakopoulos and BOFFO, a noprofit arts organization, is putting on a series of one-off collaborations between comers in architecture and fashion called...
---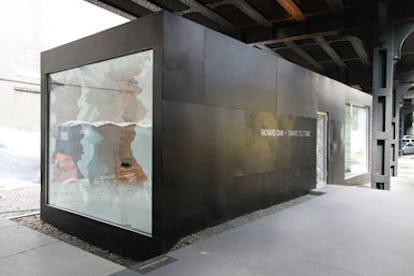 Chai agrees. "What's great about this material is that things can be crafted along the way," he says. "And mistakes can be charming."
The project is also a sort of free trial for Chai's first standalone store. "The only other time I could do this is if I actually opened a store," he says. "But then I might spend all this money with someone who, in the end, just didn't get it. It could be a nightmare." Which is why Chai wouldn't hesitate to work with Arsham and Mustonen on the real thing. "I don't know what their schedule is like in the next year," says Chai, "but I'd love to work together again in the future."
Top image: David Smith. All others, Lexie Moreland.