Travelers Are Choosing Vacation Destinations Based on Instagram Likes, Research Says
A new study found that "Social Return" plays a significant portion in vacation destination selection.
---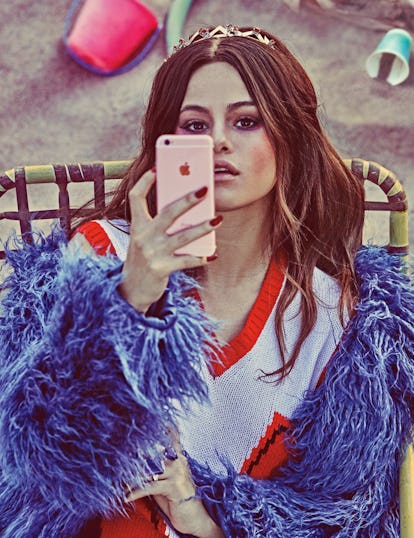 Steven Klein
Welcome to 2017 where the world's most influential currency, at least among certain types, may be the social media "like." People chose their outfits based on potential likes. They order at restaurants based on likes. They may even chose which friends to post pictures with based on likes. So it comes as no surprise than that people may chose their vacation destinations based on likes — and that's according to science. Well, one study at least.
Conducted by a group of professors from various American universities and published in the Tourism Management journal, a new study found that "Social Return" (i.e. "the amount of positive social feedback that one's social media posts of travel generate") plays a significant portion in vacation destination selection.
As a test case, the researches chose to study American visits to Cuba since restrictions on travel to the country were only recently lifted for American citizens and, hence, its become something of a buzz-worthy destination. Notably, there's an emphasis on traveling to the country "before it changes" and that travel to the country is still "novel" amongst Americans.
Researchers then asked 758 people who planned to travel to Cuba within the next year to take a survey asking them whether social media posts they've seen from those who have already visited made them "look cool," "more popular," "stand out," "look unique" or made the viewer envious (from a scientific standpoint, we should point out that the researchers didn't actually take "likes" into account, but rather how people actually felt about others social media people's social media travel posts).
It turns out that, yes, potential perceived social returns were "a positive and significant predictor of tourists' intentions to travel to Cuba." Though, the study found that potential social return had a stronger influence on visitors who planned to travel to a destination in the near future (like, within a year) than those who would like to visit eventually (sometime in the next ten years). Which makes sense. Cuba may not get you as many likes or follows in ten years.
Of course, the researchers caution that the study has limits because no one else has done much scientific research into the idea before, and even their study only used one destination to collect data. Though, they do come to the conclusion that thinking about the potential Instagram-ability of a location may be something for local tourism boards to take into account.
In any event, we've certainly come a long way from the times when the idea of sitting down and watching your neighbor's slideshow of their latest family trip was universally considered torture. Now we're all creeping on everyone else's vacation pictures voluntarily, and perhaps planning our own travel plans based on them.
Related: Jetset Instagram Star Aureta Thomollari Never Travels With Less Than Five Pairs of Sunglasses
Escape the Ordinary with W's Most Fabulous Jet Set Destinations
Selena Gomez took us on vacation for a chic American summer in 2015. Photo by Steven Klein, styled by Patti Wilson. W Magazine, March 2016.
British beauty Jean Campbell hopped across the pond for an American holiday in 2016. Photographed and styled by Venetia Scott. W Magazine, June/July 2016.
More Brits abroad: Edie Campbell dazzles in Burma. Photo by Tim Walker, styled by Jacob K. W Magazine, May 2014.
We travelled to the Argentinean salt flats for an ethereal summer vacation in 2012. Photo by Patrick Demarchelier, styled by Edward Enninful. W Magazine, August 2012.
Dripping in gold, we took to the beach for a much needed vacation. Photo by Emma Summerton, styled by Edward Enninful. W Magazine, April 2012.

Photograph by Emma Summerton
Before it was in, Joan Smalls in Cuba. Photo by Alasdair McLellan, styled by Edward Enninful.
Naomi Campbell voyaged to Ghana in 2013. Photo by Willy Vanderperre, styled by Edward Enninful. W Magazine, November 2013.
Mahalo! Natalie Westling in Hawaii. Photo by Alasdair McLellan, styled by Edward Enninful. W Magazine, June 2016.
When in Rome: Edie Campbell dazzles us once more. Inez Van Lamsweerde and Vinoodh Matadin, styled by Edward Enninful. W Magazine, October 2015.
That time we went "camping." Photo by Roe Ethridge, styled by Giovanna Battaglia. W Magazine, June 2015.

Roe Ethridge
See What's Trending in W Video: