Double Vision: Laure Heriard Dubreuil & Aaron Young
For these twosomes, style is a joint effort. Meet three fashionably dynamic duos.
---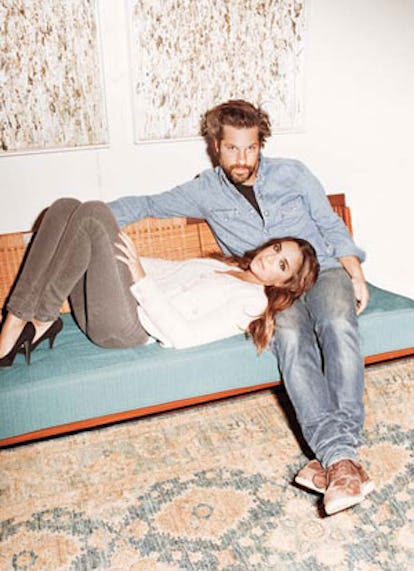 Laure Heriard Dubreuil, a Paris-born owner of the Miami boutique the Webster, describes her style as "very French," which is to say classic with a bit of an edge. "She has this great red Chanel suit that's very Jackie O," says her boyfriend, artist Aaron Young, "but she'll wear it with black leather pants." As for Young, who counts Marlon Brando as a fashion inspiration, he admits that Heriard Dubreuil has become his stylist of late, replacing the leather vests in his closet with Band of Outsiders dress shirts and a navy Yves Saint Laurent tuxedo jacket. "I like him in blue," she says, approving of his denim-on-denim outfit. "It matches his eyes." And, now, her handbag: For Heriard Dubreuil's last birthday, he surprised her with a royal blue Hermès Birkin, swiftly procured with the help of a well-connected art dealer. It was something she had wanted for a long time. "I picked up on the hints," says Young.