Couture Week Loses a Versace; Tiffany & Co. Gains Reed Krakoff
And Karl Lagerfeld joins the shortlist for Melania's inauguration designer.
---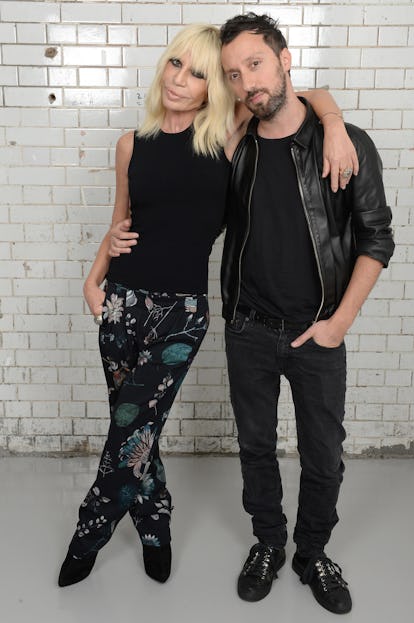 Bonetti, Tavia Burton ambassador, model, master of snowboarder chic.
Carven Following the departure of Alexis Martial and Adrien Caillaudaud from Carven last year, the French house has appointed Dior alum Serge Ruffieux as its new creative director. He'll present his first collection with Resort 2018.
Hadid, Bella Sometimes, just for kicks, the supermodel relaxes after a night out by changing her hat and having a snorkel. Those aren't euphemisms.
Krakoff, Reed A veteran of Coach as well as his own, now-shuttered line, Krakoff was just appointed artistic director of Tiffany & Co., in hopes he might work the same magic that reversed the downward spiral of Coach before he took the reigns. This follows his 2016 collaboration with the jeweler. Now, he's putting a ring on it. Metaphorically, of course.
Lagerfeld, Karl; Lauren, Ralph Once staunch Hillary Clinton supporters, Lauren and Lagerfeld may be dressing future first lady Melania Trump for her husband's inauguration, if the rumors hold true.
Manning, Chelsea Among the commuted sentences President Obama has granted during his last week in office is that of Chelsea Manning, the intelligence officer who leaked scores of military logs, many of them revealing misconduct or misleading information, to WikiLeaks. She came out as transgender shortly after her sentencing, and has since confronted a justice system ill-equipped to accommodate her needs. She will be released in May of this year.
Maples, Marla; Trump, Tiffany Not going to be getting any gratis services in time for the inauguration — especially not from a freelance hair stylist who was asked to style the pair free of charge. Too bad Melania's glam room isn't available yet. We've heard the lighting is extraordinary.
Smith, Zadie Among the National Book Award finalists for her latest, Swing Time. The award will be announced mid-March; Margaret Atwood is already guaranteed a win — for lifetime achievement.
Versace Couture week will be short one Donatella this season as Versace tries out a new model — a series of "major client events" (ringing bells of Dolce & Gabbana's Alta Moda) will take the place of the traditional runway this year. Versace has left Paris Couture before — it departed in 2004, only to return in 2012. So this time, will it stick?
See W's most popular videos: