Winter Reading: The Best New Books to Tackle This Season
How to curate your bedside table this winter, from imaginative novels to a harrowing but hopeful memoir of depression,
---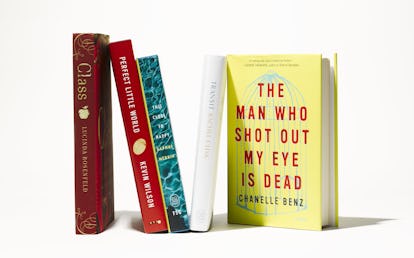 Josephine Schiele
This season's most transporting books take us all over the emotional map, from utopia to hell, and back again. Lucinda Rosenfeld's timely new satire, Class (Little, Brown and Company), charts the over-the-top unraveling of a bougie-boho mother navigating the tricky school system of a gentrifying ­Brooklyn, where even avowed Marxists wear Tory Burch tunics. That sort of parenting drama is just what the protagonists of Kevin Wilson's Perfect Little World (Ecco) are trying to avoid. The quirky novel is set inside the Infinite Family Project, a science experiment–cum–upscale commune built by a ­psychiatrist and his ­billionaire backer in an attempt to engineer the ideal childhood. (Spoiler alert: There's no such thing.) The wise narrator of Transit (Farrar, Straus and Giroux), Rachel Cusk's transfixing follow-up to her 2015 best-seller, Outline, has less-lofty ambitions. Returning to London after a divorce, she sets out to renovate a decrepit former ­council flat, leaving her vile elderly neighbors spitting mad. And many of the characters in Chanelle Benz's ambitious debut, The Man Who Shot Out My Eye Is Dead (Ecco), are also tasked with reimagining their lives. The O. Henry Prize winner's strikingly diverse collection of stories brings us a diplomat's daughter–turned–assassin and a young girl in the Wild West lured by her brother into a shoot-'em-up crime spree. Some of the toughest battles, of course, have nothing to do with bullets. Daphne ­Merkin's This Close to Happy: A Reckoning With ­Depression (Farrar, Straus and Giroux) is both a deeply evocative and ultimately hopeful account of her harrowing struggle with depression.