That's hot! Parisian baker Gontran Cherrier
With his disheveled hair, baggy jeans and a satchel over his shoulder, Gontran Cherrier looks more like a college kid than an accomplished entrepreneur. But the handsome Cherrier, 30, is Paris's most-buzzed-about-baker and a dynamic...
---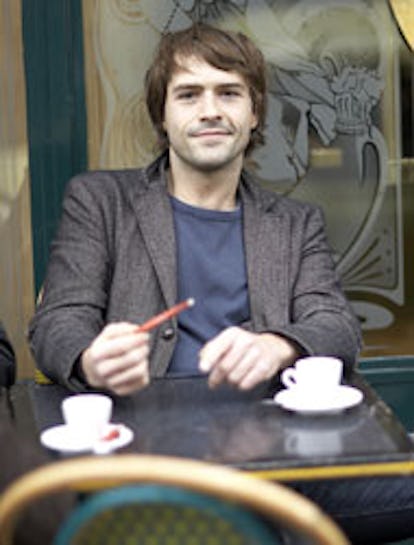 You're becoming quite the celebrity in France. Just like for chefs some years back, the image of my trade has changed. It's a sexier image and I think it's good for young people who want to do this job.
Which type of bread is the most interesting to bake? I'm very much into breakfast and Viennese pastries. I love to make brioches, chocolate breads, croissants, cocoa bread. I operate like a chef does, experimenting with a recipe. I like to add a pinch of aromatic salt here, pepper there, a dash of a special flour. I try out things and see if it works out.
What's your advice on picking the best loaf of bread? For a white baguette, the crust has to be shinny and thin. The traditional baguette needs to be cooked more, and golden in color. As for pain de la campagne, it needs to be well-done and the crust must be much darker than the baguette.
You travel a lot. What kind of inspiration do you find on your trips? When I was in Saint Petersburg, I ate a German black bread with coriander seeds—to die for. I am doing it now at my bakery. It's good with gruyere cheese.
What would you have been if you had not been a baker? I would have been into law. I love to learn.
With so many people still afraid of carbs, do you think there will be less bread in the future? Maybe there will be less bread, but it will be better bread.