Zayn Malik Opens Up About His Relationship with Gigi Hadid and His New Music
"I was aspiring to be in love with someone for the rest of my life."
---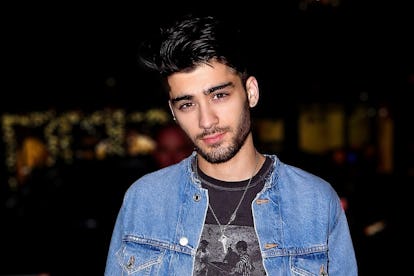 Getty Images
Zayn Malik may prefer to keep the subject matter of his new single "Let Me" confidential, but he has divulged some of what inspired his writing.
On Thursday, April 12, the former member of One Direction unveiled the first track from his much anticipated second solo album. Although a release date for his new album hasn't yet been announced, Malik indicated what fans should expect to hear. JustJared Jr. reports that during an interview with Ryan Seacrest on Friday, the singer explained that "Let Me" was written while he was still in a relationship with supermodel Gigi Hadid. "I was in love and I think that's pretty evident and, yeah, I was aspiring to be in love with someone for the rest of my life and the rest of theirs, as we all do," he said. "Things change, we move forward in life, times change but, yeah, that's what I was thinking when I wrote it."
Malik and Hadid started dating in November 2015. They jointly announced their separation on March 13. And though the pair is no longer together, Malik admitted that the relationship was a part of his life that will stick with him. He explained the impact to Seacrest, saying: "That's the whole point of life, right? We go through experiences so we have memories and stories and things to write down and contemplate and think about. You get to really put your experience into something. It should be remembered forever."
There's no word on what subject matter the other singles from Malik's new album will explore, but he has promised the album will include "big rap tunes" and music that is "much more sporadic." If his solo debut Mind of Mine was any indication, we can't wait to hear what's next.
Related: Why We Should Have Seen the Zayn Malik and Gigi Hadid Breakup Coming