12 High-Performance Beauty Products to Boost and Reset Your Workouts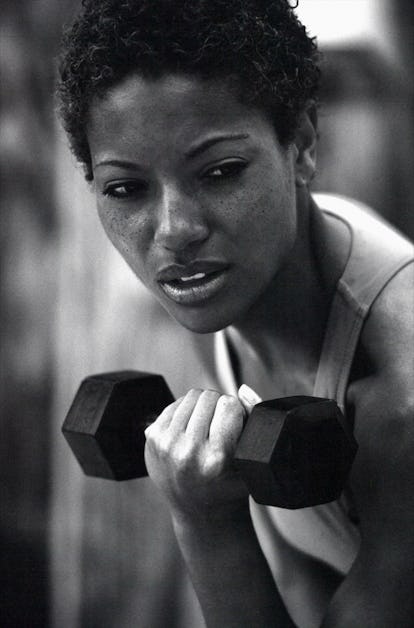 Photo by Zoran Milich/Getty Images
Like most workout apparel, the current crop of high-performance beauty products on the market are designed with function at their core. Take, for example, Alo's recent entry: the ath-leisure company renowned for its comfy yet ultra-chic yoga gear debuted a six-piece Ayurvedic skincare set, featuring amla, a potent antioxidant with skin calming and brightening benefits. Meanwhile, Lululemon's foray into self care ranges from an "anti-stink" deodorant to a "speed up, cool down" body lotion to support their customers' skincare concerns pre-, mid and post-workout.
Even pro athletes have gotten into the mix—who better to know what a sporty gal needs? Last year, tennis superstar Venus Williams partnered with Credo Beauty, the green beauty emporium, on a clean sun defense brand, Eleven by Venus. Fellow multiple Grand-Slam winner Naomi Osaka's new line Kinlò follows the same philosophy, but with a specific eye toward the melanated set.
While you're pushing yourself to the limit to get back into shape, don't forget some self-care love. Whether it's in the form of a cool-down face wash after a hot yoga fix, a mane-refreshing spritz, or a comforting tush cream after a long bike ride, we've lined up a slew of products that promise to help you perform—or at the very least, unwind—on your get-fit journey.
We only include products that have been independently selected by W's editorial team. However, we may receive a portion of sales if you purchase a product through a link in this article.