How to Wear Blue Eye Makeup, According to 10 Celebrity Makeup Artists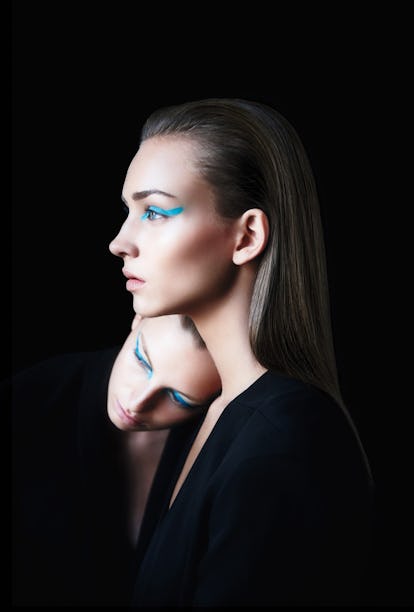 Photograph by Erik Madigan Heck. Styled by Felicia Garcia-Rivera.
There's been much discussion lately about blue eye makeup having a resurgence. But for the record—and as any savvy makeup artist will tell you—blue isn't trending; it's never been passé. Be it a sheer denim lid, a navy stoke of liner or a full lid of rich cobalt, blue has never left the eye makeup coterie. No matter the shade, blue eye shadow is like Elon Musk: it's here, it loves the attention, and it's never leaving.
To tastefully master and create the look you love with blue, a color that looks stunning against any eye hue, you need one very crucial element, more than just a steady hand and flexible brush: confidence. But in close second is using the right eye makeup products that won't bleed, smudge, or look cheap upon application. Below, we've assembled our favorite recommendations from the most prominent makeup artists, who have shared their go-to liners, shadows, and mascaras for you to test out this summer—and throughout 2022.