A Complete Visual History of Justin Bieber's Hair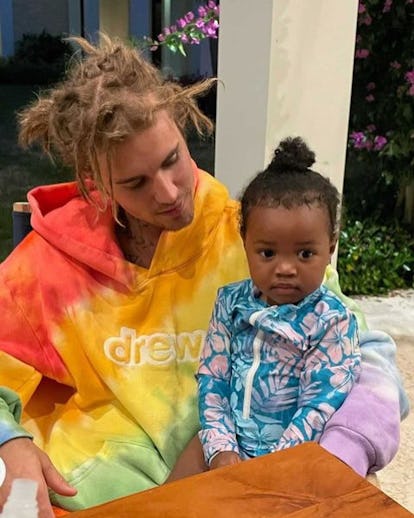 Justin Bieber wearing a botched take on dreadlocks in May of 2021. Courtesy of @justinbieber.
The beginning of Justin Bieber's career can be summed up in two words: his hair. His locks have come a long way from since ultra-shiny helmet, though not exactly for the best. The 27-year-old singer has given buns and ponytails a not-so-successful go—occasionally calling to mind his so-called brother, Tony Bieber. He's tried out bouffants and, most tragically, dreadlocks—on numerous occasions. At this point in his career, a clear pattern has emerged: Every few months or so, Bieber can't seem to help himself from reverting to a dirty blond mane so scruffy that his doting wife, Hailey, has started staging haircut interventions. (And, according to Bieber, forcing him to shave off his dreaded mustache.) All had been quiet on the Bieber hair front amid lockdown, which he's largely spent in a beanie. But May brought an abrupt change: His scroungiest dreadlocks yet. Rejoice in the return of his buzzcut with a look back at his most notable coifs.
This article was originally published on