How to Get the 'Strawberry Makeup' Look, According to Pat McGrath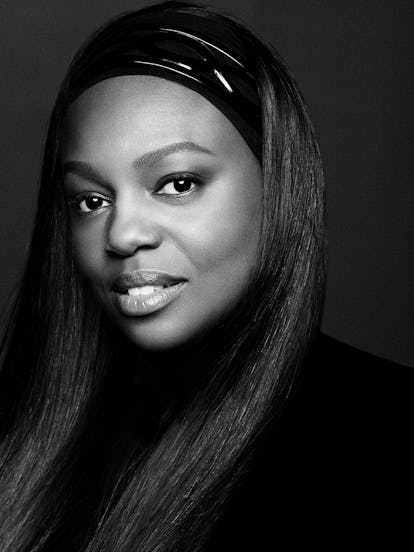 Courtesy of Pat McGrath
We may receive a portion of sales if you purchase a product through a link in this article.
Thanks to Hailey Bieber, the "strawberry girl makeup" look—a dewy flush as if you've been basking in the sun all day long—is the latest beauty craze popping up on everyone's For You Page. Contrary to the "latte" trend that embraces nudes and browns (and can give a somewhat lusterless pallor if not done correctly), this juicy, sun-kissed effect subtly brightens up your complexion for a healthy, rose-tinted glow. And achieving it couldn't be easier, says Pat McGrath, the legendary grande dame of maquillage. But placement of the delectable rouge is key, she notes—and requires a cream-based blush option. Enter: McGrath's range of soft cheek flushes, Divine Blush: Legendary Glow Colour Balm. She recommends a swipe or dab on the cheeks, bridge of the nose, or the temples—wherever the rays would naturally hit your skin; finish with a touch on your eyes and lips to get this summer's buzzed-about "It girl" glow.
Although this rosy look is flattering for all skin types, proper prep is a step that can't be skipped, McGrath says. Whether you are into a bare-face finish or full-face coverage, she recommends first hydrating the skin with her Divine Skin: Rose 001 The Essence to unlock your canvas's natural radiance. Afterwards, you can go in with your concealer or foundation or straight to building your color now that your base is set.
Below, the makeup legend gives four quick tips on how to extend your summer flush well into fall—whether you call the look "strawberry makeup" or not.
For an Effortless, On-the-Go Flush
"Pop a bit of the blush balm on your cheeks, over the bridge of your nose and on your lips—add a touch of mascara—and you're done," McGrath says of her range of Divine Blush Colour Balm hues. She also recommends using your fingers to pat the balm onto your lips so the color will melt directly into your pout. Don't worry about drying out your lips, either—McGrath's products are infused with squalane, shea butter, and passion fruit extract.
McGrath also suggests, for an all-over romantic effect, dusting the product along the hairline and around the décolletage for a bloom worthy of a heroine in a Jane Austen novel.
Going 3-D
Since we tend "not to be the same color everywhere on our face," says McGrath, a dimensional cheek looks more natural since it'll give your countenance more warmth and depth. Take three different complementary shades, swipe one on the top of the cheeks, and go back in with the others; or, mix them all together. Depending on your preference, "you have license to go natural or build it to something more daring," she adds.
Transitioning to Fall
To tone down the dewiness when the weather gets cooler, dust on a bit of silky setting powder over the color balm. "The finish will be a bit more matte but with some structured gleam," McGrath says. "It'll give your skin a bit more life" without any of the glassiness. However, if you do decide later to add back in more luster, you can easily press a bit more balm on top of it.
Evening Glamour
To transform the look from day to night, simply tap a sunlit metallic or astral pink shade onto your eyelids for an alluring pop of color. McGrath likes using an eye palette, like her Mothership XI: Sunlit Seduction, which offers a multitude of seductive tones for endless possibilities after dark. "With the palette's sensorial formulas and multidimensional shade-shifting pearls, you can elevate your eye looks to a realm that's simply haute of this world," she says.
Supermodel Slay
For more of an '80s editorial vibe, McGrath loves applying the dewy pigment to the cheekbones up into the brows, then adding an extra intensity of color by layering a powder blush on top of it for a cut-glass effect. By adding a powder blush, you'll have a little wash of dewiness and matteness with extra depth. Don't be afraid to use a rich, deep tone like a berry if you're fairer complected—sweep it on the apple of your cheeks and blend it back, building upon its ferocity for a more striking payoff.