How I Survived a Spa Day in Total Silence
Quiet, please. People are massaging.
---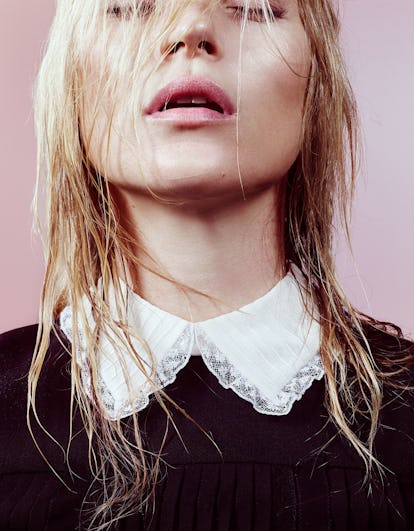 On Wednesday night, I participated in 'Silent Night' at the Mandarin Oriental spa in New York. The hotel enforced a no-talking rule from 5 p.m. until close. "In an effort to bring forth the importance of meditation and mindfulness, especially during the holiday season" was Mandarin's initiative and I was all for it.
Since I'm the type of person who glares at loud diners in restaurants, subways, even outside my office, the notion of quiet being not the exception but the actual rule, intrigued me.
One more Mariah Carey carol and I was this close to clocking the poor Salvation Army lady.
After switching out my shoes for spa slippers, I was walking past reception into the hallowed halls of the spa, feeling virtuous for not looking down at my phone for a good ten minutes. I even went so far as to turn the phone off once the facial started.
My facialist Patricia broke the seal when she brought me to the treatment room. "I can't do the consultation without talking!" she said, laughing before starting my Jade Stone Facial, so I helped her by shrugging my shoulders and whispering: "Dry, wrinkles, jowly."
She smiled and we never spoke again. Having a facial in silence is downright divine. She couldn't ask those guilt-inducing questions, like, "Do you drink enough water?" and I didn't have to come up with defensive answers.
I also enjoyed the surprise of not knowing what would come next.
A Mandarin spokesperson told me that they're currently reviewing guest and colleague feedback to determine if this will become an annual thing. Personally, I think it should be weekly.