Eight Years of North West Being a Style Icon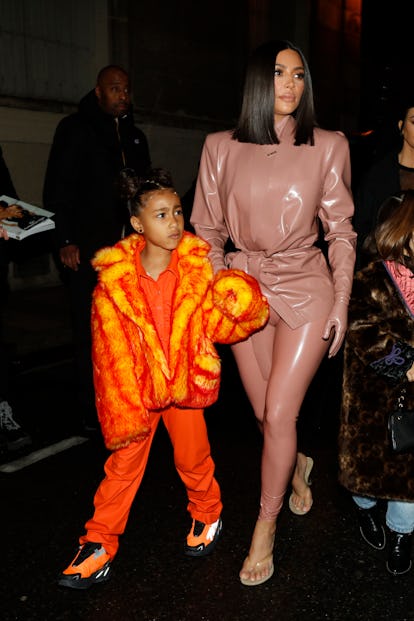 North West wearing Bottega Veneta. Photo by Mehdi Taamallah/NurPhoto via Getty Images.
Take a look at her list of accomplishments over the past eight years, and it's always been pretty much impossible to believe that North West was born in just 2013. Sure, there were never doubts about whether Kim Kardashian and Kanye West's firstborn would succeed, but even the scion's parents have seemed in awe at the rate of fame and experience amassed to date. By the time she was three, she'd already dominated the Fashion Week circuit, sitting front row at Alexander Wang in New York and Givenchy in Paris. Unsurprisingly, a magazine cover story and runway debut quickly followed. (More recent accomplishments including enough talent as a painter—according to her mom, anyway—that she can break the internet.) All that has been while cultivating her personal style, which quickly matured from tutus to fur coats by 2015. It's no secret that Kanye likes to run a tight ship when it comes to the family aesthetic, but he's deigned to let West not only soundtrack Yeezy show, but help her out with her own design. Here, celebrate the wunderkind's eighth birthday by revisiting some of her best looks.
This article was originally published on