Nicole Richie Shared a Rare Picture Of Her Teen Daughter For Mother's Day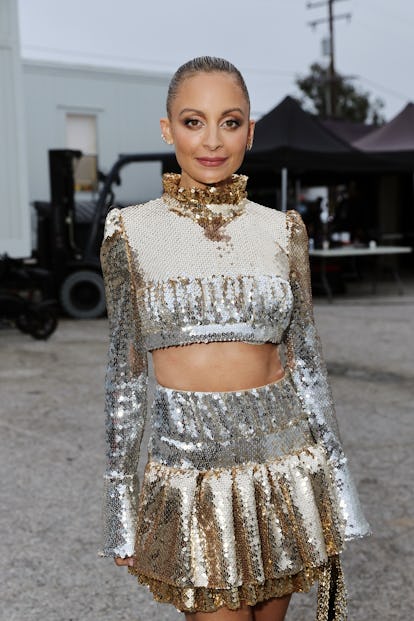 Emma McIntyre/Getty Images Entertainment/Getty Images
Nicole Richie is among many things: fashion designer, socialite, reality TV royalty, and a mom of two teenagers (14-year-old Sparrow and 15-year-old Harlow who she shares with husband Joel Madden). And while the Simple Life star has been mostly private about motherhood, a recent Mother's Day Instagram story gave us some insight into the inner-workings of her family.
"Happy Mother's Day to the mother of all mothers," Richie wrote to her mom Brenda Harvey-Richie. "Thank you for making sure out fits were right and tight for all of the 80s." The 41-year-old continued, "We all love you. Happy Mother's Day Queen."
Alongside Brenda, Nicole's sister Sofia and daughter Harlow were also pictured in the post. The teen, who is a spitting image of her mom with her signature ashy blonde hair, has remained relatively out of the public eye up until two years ago (when her mom wished her a happy birthday on Instagram).
Along with her husband, Good Charlotte rocker Joel Madden, Richie also has a 13-year-old son Sparrow. On their dad's side, the kids are also first cousins to Raddix Madden, the three-year-old child of Cameraon Diaz's and Joel's brother Benji Madden.
As for Nicole's side of the family, the former reality star was recently a bridesmaid for her sister Sofia's buzzed about wedding extravaganza in Antibes, France where she wore a sculptural black ruched gown for the occasion. The socialite again showed her support on Instagram, captioning a picture of the two "I love you more than anything."