Sundance Report: Calling all Distributors
Push, an earth-scorcher of a film directed by Lee Daniels won two awards at Sundance this weekend, leaving one to wonder why it hasn't been picked up for distribution. Deals were brisk this past week...
---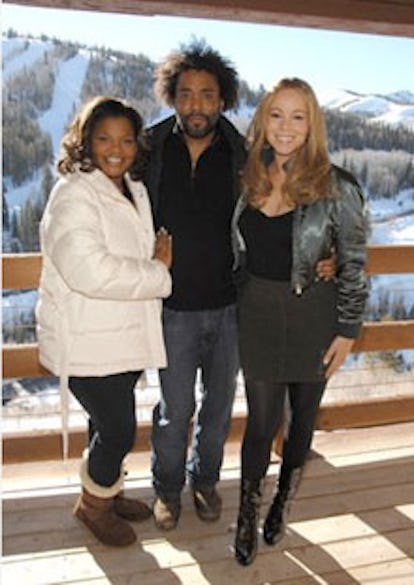 subject matter is not an easy sell, and so presumably Sony, the picture's new distributor, paid $2 million for its cast (Richard Gere, Don Cheadle and Ethan Hawke) and a director it could promote. (Indeed, one can already hear the trailer's voice over: From the director of Training Day, starring the Oscar-nominated…)
Push, on the other hand, is an all-around triumph with no major stars, unless you count an unrecognizable Mariah Carey and Lenny Kravitz, who convincingly takes on the role of a male nurse. Based on a novel by the poet Sapphire, it tells the story of Precious Jones (played by newcomer Gabourey Sidibe) who is 16 years old, pregnant with her second child (both fathered by her father), illiterate, abused and physically, well … zaftig. Her enormous face sits atop shoulders only slightly wider than her head, leaving little room for a neck. Her eyes two narrow slits, her mouth set in a permanent parenthesis (think the 'sad' symbol in e-mail shorthand), she gives a performance that is both absorbing and unforgiving, reminiscent of Hillary Swank, Halle Berry and Charlize Theron in their Oscar-winning roles.
Photo: top left: Mo'Nique, Lee Daniels and Mariah Carey at Sundance (John Shearer, WireImage.com); above: Gabuorey Sidibe in Push.