Which Royal Kid Is the Most Fashionable?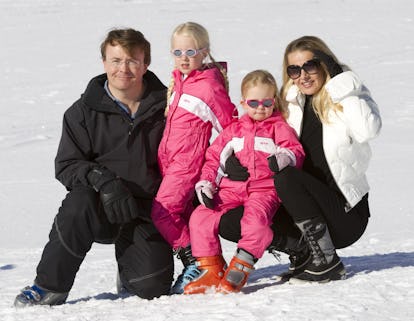 Photo via Getty Images
It may be a while before we get a glimpse of Prince Harry and Meghan Markle's newborn, Lilibet Diana, who's been holed up with her parents in California in the short time she's been on planet Earth. But if she's anything like her late grandmother and namesake, Princess Diana, the lil' royal will soon enough be looking chic. In fact, many of the world's royal tots and tweens seem to possess a precocious sense of fashion. After all, being photogenic is practically part of their parents' job description (and one which they have the budget to fulfill it). That's been the case for at least decades, as Harry himself can attest. "I genuinely think [Diana] got satisfaction in dressing William and myself up in the most bizarre outfits," he said in a 2017 HBO documentary. And while he didn't always agree with her decisions, he plans to uphold the tradition: "I sure as hell am going to dress my kids up the same way." Royal parents across the world seem to feel similarly. Here, a guide to the competition, from Japan's Prince Hisahito to a Norwegian royal-turned-model.
This article was originally published on