The Academy Museum Gala 2022 Brought Out Serious Star Fashion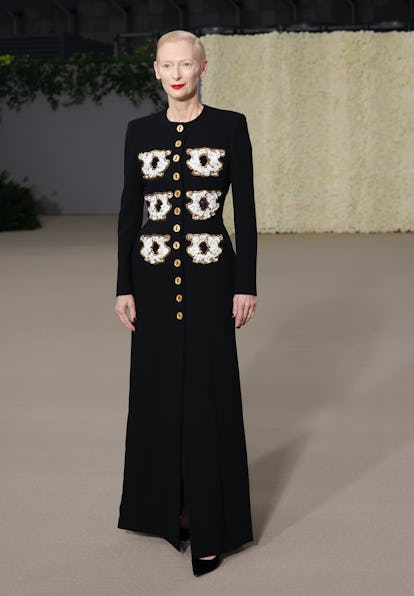 Photo by Frazer Harrison/Getty Images
On Saturday night, Hollywood's biggest stars gathered on a massive white carpet outside the Renzo Piano-designed Academy Museum in Los Angeles for an evening celebrating the industry's biggest names and the new cultural institution's one-year anniversary. The Academy's finest turned out to support the evening's honorees including Julia Roberts who received the Icon Award presented by her friend George Clooney and Tilda Swinton accepted the Visionary Award from director Luca Guadagnino. The esteemed guests were joined by fellow honorees director Steve McQueen and producer Miky Lee, who received the Vantage and Pillar Awards, respectively.
It's only the second year for the star-studded gala, but already, the event has staked its claim to becoming the largest gathering at the intersection of A-listers and fashion in L.A., outside of the usual award show circuit. That's likely a testament to the gala's creative director, Lisa Love, Vogue's former West Coast Director, who after her 28-year tenure with the magazine no doubt has a clear roadmap for creating what's being called the Met Gala of the West Coast.
A nice balance to the overly-stylized Met, the Academy Museum Gala (with a simple black tie dress code) presented more subdued, classic Hollywood red carpet fashion, pulling heavily from runways and the occasional archive pieces. Here, every ensemble your favorite celebrities wore for the celebration of cinema and its history.