Daphne G: Never Disappoints
Everyone is still talking about the A-list turnout for Valentino's party on Tuesday night, where Anne Hathaway got her white dress doused with red wine and Madonna and Gwyneth proved they were still besties....
---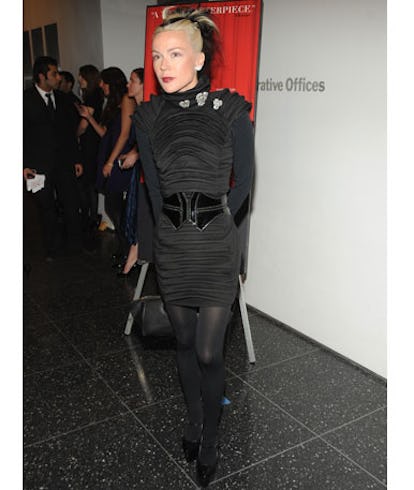 Proving once again she's the true Posh Spice, the size zero heiress appeared in a stunning Gareth Pugh dress, whose exoskeleton-like shell took us back to Biology class. And let us not forget her signature two-toned coif, shown to best effect below.
Click HERE to see a slideshow of Daphne Guinness and HERE to read the profile from our March issue.
Photos: Steve Eichner