Ballet Flats Are the Shoe of the Summer
The early aughts staples are back. Here's how to wear 2023's best versions.
---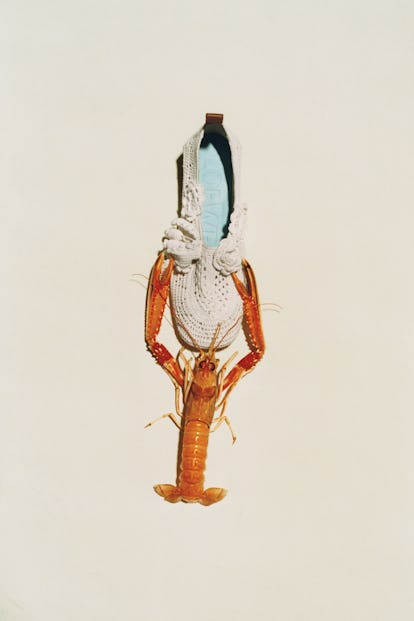 Photograph by Chris Rhodes
We may receive a portion of sales if you purchase a product through a link in this article.
The last time we saw this many ballet flats on fashionable feet, smartphones were Blackberries and denim was boot cut, low-rise and occasionally bedazzled. While we're unlikely to see the return of phones with mechanical keyboards any time soon, when it comes to trends, what goes around tends to come around. Ballet flats started showing up on runways last year and have trickled down to the sidewalks in a big way: We're seeing them paired with loose jeans, tailored trousers or party dresses to great effect. The best styles eschew overt primness in favor of a bit of visual intrigue, in the form of materials like stretch netting, puffed-up satin and floral embroidery, or silhouettes enhanced with high vamps, surrealist toe boxes, ribbon ankle ties or crystal-encrusted heels. Of course, you can also keep it classic with a round toe and a sweet little bow. This time around, anything goes—you can even pair them with those early aughts jeans in the back of your closet.
A Preppy Classic
Sweet and Simple
The Right Amount of Edge
For Dancing All Night
Pointed and Punchy
Sexy, Summery and Sleek
A Forever Icon
Puffy Perfection
Neutral But Not Boring
A Bit of Heel
Pure Comfort
For Dressing Up With Ease
A Drop of Golden Sun
All Wrapped Up
For the Little Ones
Wedding Shoes, Anyone?
For a More Structured Look
The Cool Girl Calling Card
Non-Basic Black
Fluffy and Fabulous