The W Editors Share Their Favorite Sustainable Brands and Products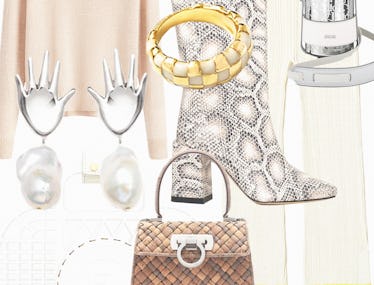 Collage by Tilden Bissell for W magazine, images courtesy of Ferragamo, Fendi, Wolf Circus, YanYan, Necessaire, Dior, Agmes, and Cuyana.
Sustainable and green technology options for the fashion industry have grown at a rapid clip over the past few years. Regenerative farming and the use of sustainable crops, using recycled and upcycled textiles to create new pieces of clothing, and even shopping vintage are values that consumers now seek out in the brands they patronize. And with organic materials like hemp and even mushrooms (the au courant leather alternative for labels like Hermès and Stella McCartney) being used in luxury goods, the industry standard is undoubtedly shifting. In celebration of Earth Day, we've put together a list of brands and products that are embracing sustainability or taking steps to become more eco-friendly in their approach to making clothing, jewelry, accessories, and more.