Never-Before-Seen Andy Warhol Photos of the Artist Himself, and Friends Like Debbie Harry and Liza Minelli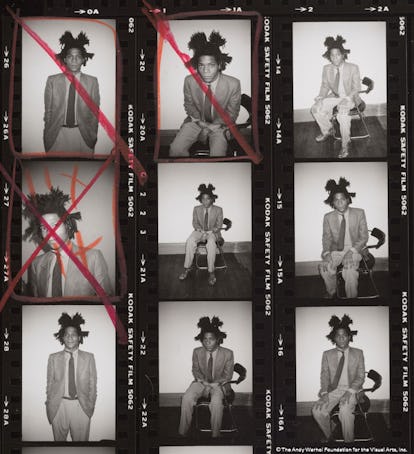 © The Andy Warhol Foundation for the Visual Arts, Inc.
If you've ever wondered what Andy Warhol's camera roll would have looked like, you're in luck: the artist had such a strong habit of documenting his daily life that, from 1976 until his untimely death in 1987, he took no less than 130,000 photos. It's only now, though, that those images are finally seeing the light of day, thanks to the three years of work that Stanford University's Cantor Arts Center put in to reviewing and digitizing 3,600 of his contact sheets. A selection of their findings, which is on display at Stanford in the exhibition "Contact Warhol: Photography Without End" through January 2019, proves just how much gold there was to be uncovered: amongst those hiding in the gelatin were none other than Debbie Harry, Liza Minelli, Bianca Jagger, Keith Haring, and, of course, Jean-Michel Basquiat, not to mention a handful of other '70s and '80s fixtures. Travel back in time with them all, plus Haring's shirtless boyfriend, here.