These Original Glamorous Street Style Photos Actually Came From a Famously Gritty Photojournalist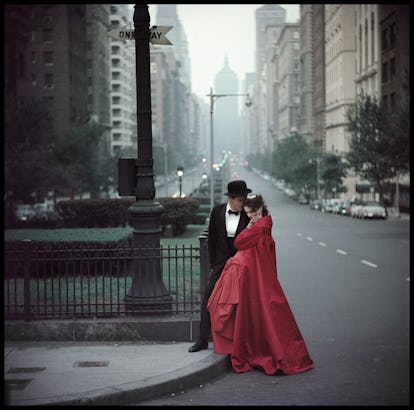 Photo by Gordon Parks. Courtesy of and copyright The Gordon Parks Foundation.
The name Gordon Parks is often associated with the civil rights movement, which took off not long after Parks had begun his decades of documenting poverty, segregation, and (often racial) injustice—all issues that are, unfortunately, still all too timely, as Kendrick Lamar made clear this summer when he recreated quite a few of Parks's images in his music video for "Element." At the same time, however, Parks—who also wrote 15 books and directed eight films over the course of his lifetime—consistently dabbled in entirely other subject matters, thanks largely to his work for magazines. (He famously became Life's first-ever on-staff black photographer and writer in 1948, and also freelanced for titles like Vogue.) His portraits of names like Barbra Streisand and Ingrid Bergman were of course widely seen at the time, but it's only now that many of his younger fans are discovering the much more fashion-focused side of his work, while will be on view at New York's Jack Shainman Gallery on January 11 in the first of a two-part exhibition called "I Am You | Part 1." See how fashion through the eyes of a photographer that was once hired and nearly fired by the federal government for his unapologetic photojournalism resulted in an early iteration of street style, here.