Inside Jackson Hole, the Unassuming Resort Town Where Everyone From Kanye West to Pippa Middleton Hides Out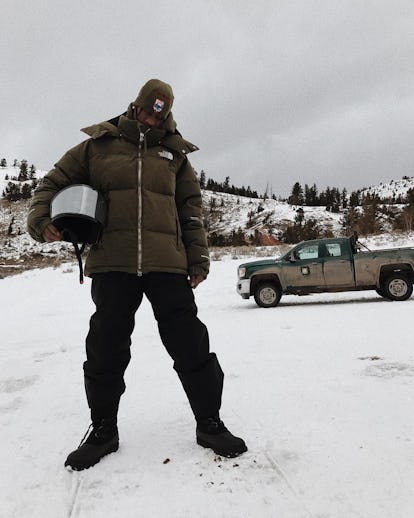 Photo by @travisscott.
With its views of the Grand Tetons, easygoing atmosphere, and proximity to Yellowstone National Park, Jackson Hole has earned a reputation for being one of the country's most unassuming and peaceful celebrity hot spots—Sandra Bullock and Harrison Ford have reportedly bought homes in the neighborhood where celebrities have flocked to for years, settling in vacation homes that rival the snowy cabins in Aspen. But a recent VIP trip shined a new light on the longtime destination. In March, Kanye West was spotted hiding out in the popular mountainous resort town, producing a secret project that has sent just about every hypebeast on the Internet into a frenzy. For the occasion, West reportedly brought the crew: Travis Scott, Nas, Kid Cudi, and The Dream. Calabasas's very own Kim Kardashian joined her husband in Jackson Hole for a quick trip to the mountains before heading back to California after a few days, and even Drake is rumored to have made it into the mix while Yeezy churns out what could likely be the most exciting Kanye West collaboration since G.O.O.D. Music's last album. But then again, any northwestern town that has the Pippa Middleton stamp of approval has to be worth checking out.