17 Dreamy Jewelry Pieces to Dress Up Your Next Zoom Meeting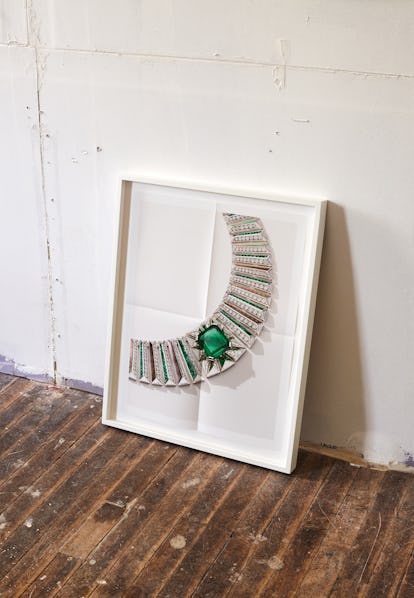 Photograph by Marius W. Hansen; Styled by Nora Milch.
Members of the workforce whose offices have shifted into their living rooms, bedrooms, even closets in the pandemic are now more likely to be complimented on their Zoom background than the outfit they pulled together for the big virtual board meeting. Forced into tiny rectangle boxes, we've started dressing from the shoulders up and lost the impact of a full head-to-toe look completely. Much advice has been given on how to appear pulled together 60 seconds before turning your camera on—it generally involves red lipstick, a hairbrush, some blush. But there's another easy way to get into the business mindset: jewelry. Sure, putting on some fine or costume pieces may seem silly when you can't be bothered to even put on real pants. But it's the quickest way to dress up the same Zoom top you've been wearing since—checks calendar—March. Here are some of the most dazzling jewels to wear to your next video call, or just around the house.