Karlie Kloss Rides Into the Wild, Wild West as Cowboy Karlie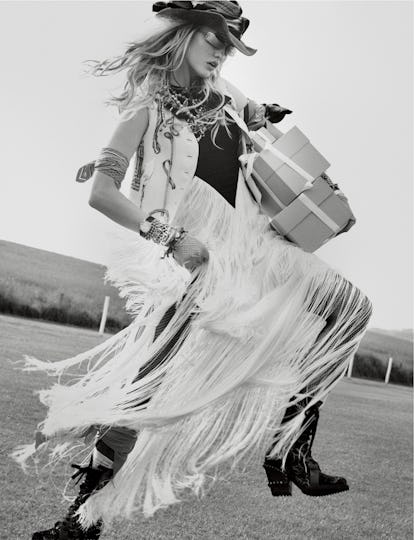 Photograph by Theo Sion; Styled by Max Pearmain.
It's a testament to how committed Karlie Kloss is to her all-American image that even two hours deep into the British countryside, she's able to bust out her cowboy roots. Sure, she's technically from St. Louis, but at this point, the proud Midwesterner has had a decade's worth of experience navigating the wild west of modeling. These days, of course, that also means navigating the unruly frontier of social media. Rather than let the unfriendly commenters get to her, though, Kloss has grown a remarkably thick skin over the past 10 years. You can't see it, but it's there underneath the ponchos, plaid, and heavy-duty fringe she piled on to fully embody her role as Cowboy Karlie for W. Ride off into America with Kloss, here.