Keep Families Together: Photos of the 30,000 Who Marched Across the Brooklyn Bridge in Protest of Trump's Immigration Policy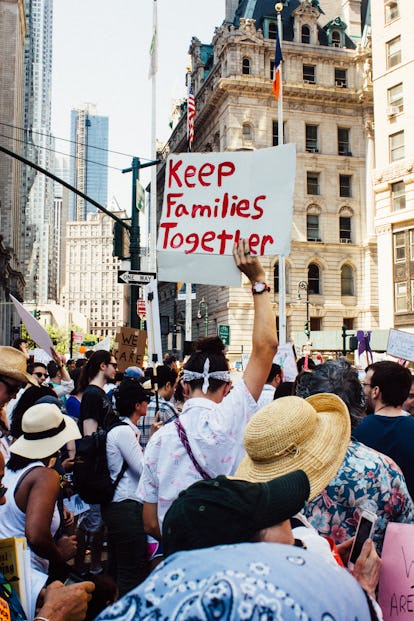 Photograph by Matt Bernstein for W Magazine.
Although Donald Trump finally caved to pressure last week and signed an executive order to no longer separate children from their families at the U.S.-Mexico border, the immigration crisis is hardly over. There are still children who are adrift from their families. There is still "zero tolerance." The ICE is still detaining families in cages. But those abominable images and sounds captured at the border have set Americans' blood boiling, and on Saturday June 30 more than 600 "Keep Families Together" marches took place across the U.S. to protest the Trump administration's immigration policies and demand that they reunite the separated children with their families. With celebrities like Natalie Portman and Lin-Manuel Miranda jumping into the fray on social media, the protests were unmissable. In NYC alone, more than 30,000 marched across the Brooklyn Bridge, carrying protest signs with them. Here, see powerful photos of the scene on the ground.