The Most Luxurious Beauty and Wellness Products Under $100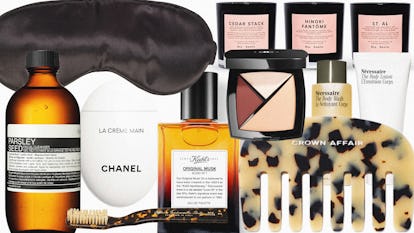 Collage by Tilden Bissell for W Magazine.
You don't always have to splurge to enjoy the best of the best. Whether you have a little extra Christmas cash to spend or are just looking to upgrade your makeup bag for the new year, there are plenty of luxurious products worth trying out that won't break the bank. We all know that a luxe hand lotion, a chic hair comb or even a fancy toothbrush can make even the dullest day—and the most mundane routine—feel a little bit brighter and more exciting. Why not treat yourself? Here, W editors share some of their favorite beauty and wellness products that will leave you feeling like you just walked out of a spa (without the major price tag).