Naomi Campbell, Amanda Lepore, and All the Drag Queens Turned Vienna Into Europe's Party Capital This Weekend For the Life Ball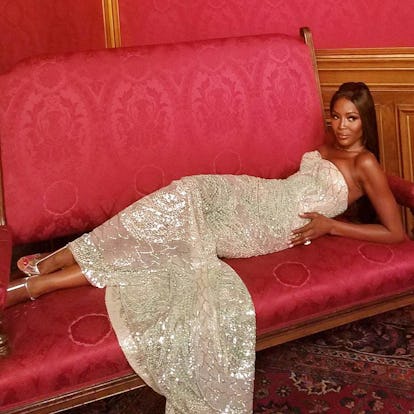 Courtesy of @naomicampbellonline.
Vienna's city hall, in all its 1800s, neo-Gothic glory, may not seem like the likeliest locale for one of today's liveliest parties, but every year it comes to life for one of the biggest benefits in Europe: the annual and always exuberant Life Ball, which supports those with HIV and AIDS through benefiting the organization AIDS LIFE. Which is exactly how Naomi Campbell found herself jetting off to the Austrian city this weekend, taking the place of past year's stars like Mary J. Blige and Charlize Theron. Noted Life Ball alum Amanda Lepore also came along for the ride, camera-ready from the moment she stepped off the Life Ball plane with her impeccably outfitted coterie of drag queens, who were later joined by Thorgy Thor and Violet Chachki. See how they turned Vienna into Europe's party capital for the night, with help from singer Dionne Warwick, models Andreja Pejic and RJ King, plus the Dsquared2 designers Dean and Dan Caten, who could be found roaming the city in towering platforms, here.