Natasha Lyonne, Michelle Williams, Billy Porter, and More Stars Bringing Television To New Heights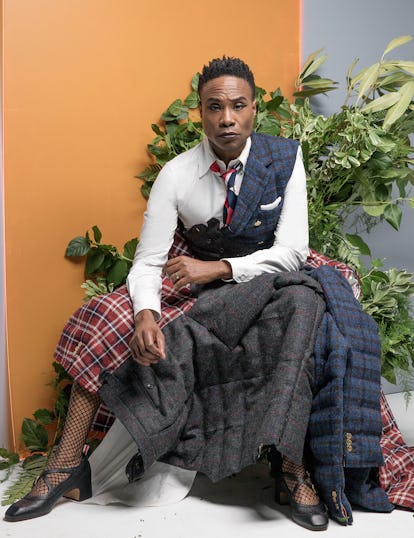 Photograph by Jackie Nickerson; Styled by Elin Svahn.
If you want to find the furiously beating heart of culture today, the world of television is the place to begin your search. That's where cinematic genres continue to be reinvented and reborn, mirroring changes in society: Romantic comedies are set in high schools; supernatural horror takes campy twists; character-driven dramas put previously marginalized groups front and center. And now, plenty of those series's previously unsung stars are finding themselves front and center in the industry, too. Billy Porter, for example, is no longer just turning heads on Pose, but also on the red carpet; even amidst the hordes of other A-list celebrities, at this year's Met Gala, Porter—who just became the first-ever openly gay black man nominated for the Emmy's Lead Actor in a Drama—was impossible to miss.) Aside from Pose, which has made history with scripted TV's largest cast of transgender actors, representation has been improving elsewhere, too: Between Alison Brie in GLOW, Natasha Lyonne in Russian Doll, Connie Britton in Dirty John, and Michelle Williams in Fosse/Vernon, there's been less need than ever to throw around the phrase "strong female character" when it comes the roles women have to choose from to appear on-screen. From Maude Apatow of Euphoria to Penn Badgely of You, here are 14 stars powering the hits we can't stop watching.