5 Things You Didn't Know About Derek Hough
His Instagram account reveals all.
---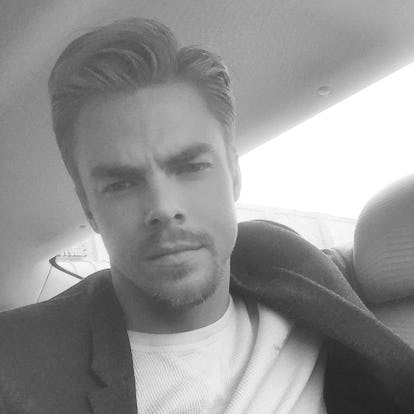 Dancing With the Stars's Derek Hough takes a turn in #ThePopIssue, but he lets it all hang out on Instagram. Here, 5 curious iPhone observations.
He's a Harry Potter fan and knows Diagon Ally when he sees it.
He might believe in aliens.
He's a bit of a germaphobe and will make it clear when you're grossing him out.
Don't even try to compete with his beach yoga poses.
Electroshock therapy makes him draw some surreal-looking things…Hey, whatever works.