Adam Driver Searched For Director's Lost Dog
And the pup has been found!
---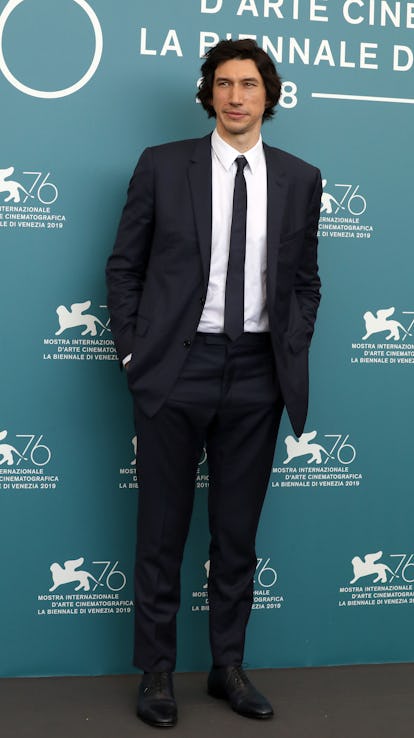 Getty Images
Adam Driver, a large man with a seemingly even larger heart, helped Holy Motors director Leos Carax search for his lost dog on the streets of Brussels. In a video plea posted to Star Wars star Mark Hamill's Twitter on Wednesday, Driver said that while Carax was shooting a scene for the musical Annette (starring Driver and Marion Cotillard), his little pup Javelot somehow got lost.
"We were shooting a scene in a club, as you do, and we were outside, and he got spooked by some of the traffic and ran off, so he's been missing for 24 hours," said Driver. "The last place he was seen was in this park where we all are. There's a crew of people behind us, looking for Javelot."
"We want to make sure he is warm-has shelter & fed," Hamill tweeted.
Driver was filmed next to a poster with a contact number that anyone with information about the dog should call. The actor said that if somebody finds the pooch, "we'll put you in the movie, we'll give you chocolate, we'll christen your child."
Javelot is a third-generation Carax dog–the director also owned his father and grandfather. As per The Cut, who found a listing for Javelot on the Belgian page of www.chien-perdu.org (that's "lost-dog.org"), Javelot is a fox terrier who is "skittish but very nice."
And he's been found! CG Cinema, the production company behind Annette and other prestige fare (they work a lot with director Olivier Assayas) posted that Javelot is home safe. We're not sure who found Javelot, or if Driver will end up christening their child, but still–a happy ending!