Aerin Lauder, the Brand
It was announced this week that Aerin Lauder is taking after her grandmother in perhaps what is the biggest Estée-like move yet: she's launching her own luxury lifestyle brand, Aerin LLC, which will cover everything...
---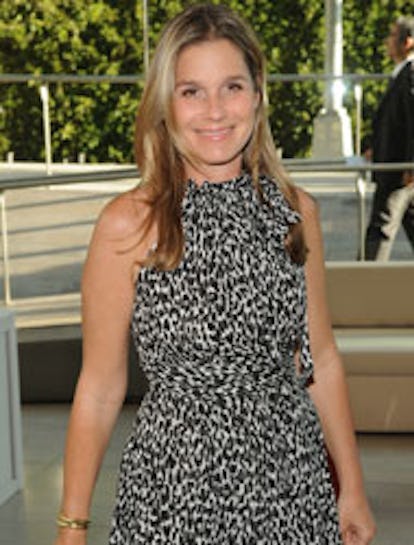 High above Madison Avenue, her mostly-white office housed a mirrored desk (very Estee), and several vases overflowing with some white flower or another. Aerin's talent was best expressed in the way she inserted a modern-day touch into traditional Lauder classics. And she was always researching, whether combing through the company archives or out scouring boutiques and flea markets. One afternoon when she was showing me some vintage jewelry she'd accumulated as inspiration for an upcoming collection, I swooned extra loudly over one elaborate necklace. It was made of several chains of gold (or "gold") filagree, each dotted with tiny beads of turquoise. Weeks later, the necklace arrived on my desk, wrapped in its own vintage box. Inside, the card read, "Enjoy! Aerin". After hearing this week's news, I wonder whether she needs that necklace back.
Photo: Fairchild Archive