Alison Brie's True Colors
The young actress gets in touch with her funny side in two new films.
---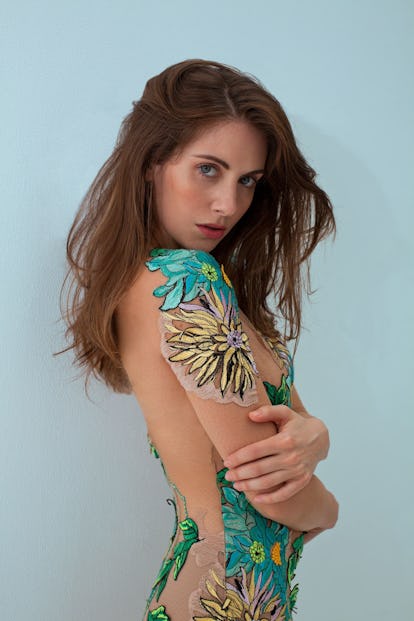 Photography by Paul Jasmin. Styled by Sally Lyndley.
Landing a role opposite Will Ferrell was a dream come true for Alison Brie, best known as the perfectionist college student Annie on NBC's Community and the uptight '60s housewife Trudy on Mad Men. But there was a catch: The title of the film is Get Hard. "When I went for my physical, my doctor asked me with a straight face, 'Are you transitioning into soft porn?' " recalls the 32-year-old. "I was like, 'No! It's a comedy!' "
Nevertheless, Get Hard, which opens this month, gave Brie a chance to play with her zanier side as Alissa, the "bitchy, just so superficial" fiancée of millionaire James King, played by Ferrell. When King is incarcerated for fraud, Alissa shows her true colors. "She's so despicable, and I really haven't ever played someone that awful," says the Southern California native, whose next film, Sleeping With Other People, has her starring as a woman in the throes of sexual obsession. The two roles, she admits, have given her mom and dad pause. "I'm trying to throw my parents into the deep end of the pool," she says. "They're too used to me playing prudes."
Hair by Jamal Hammadi for Hamadi Organics At Walter Schupfer management; makeup by Kate Lee for Chanel at StarworksArtists.com; digital technician: Jaesung Lee; photography assistant: John Maxwell; fashion assistant: Teena Sahebi.