Joseph Altuzarra Doesn't Do Knock Offs
The designer discusses his highly anticipated collaboration with Target.
---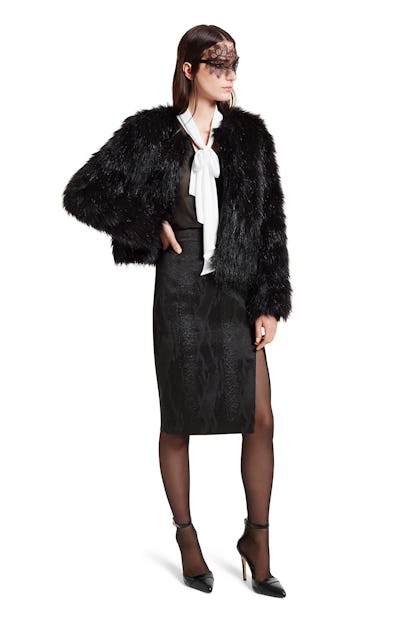 Target's designer collaborations are known for bringing a high-end aesthetic to a mass audience, but Joseph Altuzarra wants his existing fan base—read: the luxury crowd— to enjoy his new affordable collection as well. "The Altuzarra customer is someone who shops high and low," the designer says. "[She] may very well go to Target and buy this collection because there are a lot of relevant things for her. That's also why I didn't want to just knock myself off." And knock off he did not. The brand's signature high-slit skirts are there, as are the men's wear-inspired staples and the modern trench, but the overall collection is purposefully different from Altuzarra's ready-to-wear. "We're thinking about a woman and not a girl, someone who has a very adult sensibility," he explains. "I think a lot of women today want to look sexy and feel beautiful, but they want to do it in a way that's not, you know, showing their cleavage." Of course, the button-up blouses can always be undone, should the slinky fabrics, snakeskin prints, and thigh-high boots not do the trick.
Photos: Joseph Altuzarra Doesn't Do Knock Offs
Joseph Altuzarra. Photo by Simon Cave.