Alycia Debnam-Carey on Life After "The 100"
"Fear the Walking Dead" is not a bad Plan B for the rising actress.
---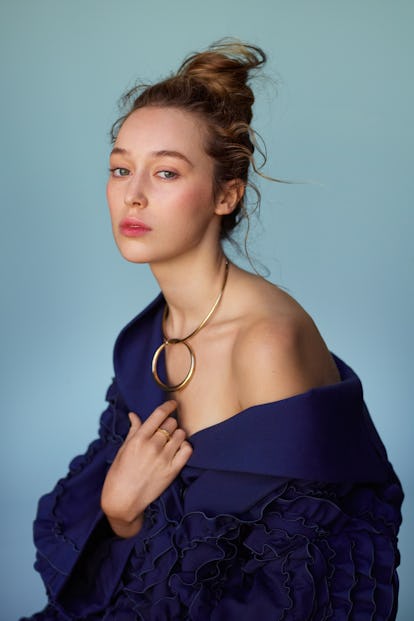 Photographs by Thomas Whiteside, Styled by Jessica de Ruiter; Photographs by Thomas White side, Styled by Jessica de Ruiter; Hair by Ramsell Martinez for Bumble and Bumble at Streeters; makeup by Jeffrey Baum for Lancome; photography assistants: Colin Smith, Ed Mumford; fashion assistant: Raina Silberstein.
As Lexa, the lesbian commander of the allied Grounder clans on the CW's hit sci-fi series "The 100," Alycia Debnam-Carey was riding a wave of adulation from fans and critics alike — not to mention the LGBTQ community. Then this past March, the 23-year-old Aussie's character met a tragic end, sparking a Hollywood-wide conversation about which TV characters get killed off and why. "The 100 has such ferociously passionate fans. They created a movement," says ­Debnam-Carey, who became a cause célèbre overnight. "Teen fandom is so potent. Any choice they make in pop culture forces the rest of the world to take notice."
For Debnam-Carey, life goes on. She recently reprised the role of Alicia Clark, the model student on AMC's Fear the Walking Dead, a hugely popular show with a much broader demographic, but which also takes place in a postapocalyptic world. "That doomsday idea is in everybody's subconscious," she says.