Ana Lily Amirpour Steals the Show
The young writer-director shines at Sundance.
---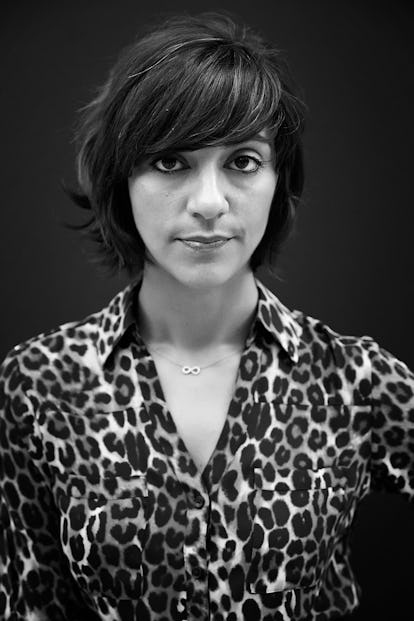 When the writer-director Ana Lily Amirpour made her feature debut at the Sundance Film Festival in 2014, she stacked the deck pretty high against any chance of mainstream distribution. Her entry, A Girl Walks Home Alone at Night, set in a fictional oil town in Iran, has practically no dialogue (and what little there is is in Farsi), was shot in black and white, and follows the story of a chador-wearing vampire who uses blood-sucking to combat misogyny. But the strange cocktail—which Amirpour describes as an "Iranian vampire spaghetti Western"—proved intoxicating to critics (cue David Lynch and Quentin Tarantino comparisons), and the film was released late last year. Amirpour, who is Iranian but was born in England and grew up in Bakersfield, California, certainly isn't pulling any punches with her sophomore effort, The Bad Batch, which is being backed by Vice and the superproducer Megan Ellison. Details are scarce, but Amirpour has described it as a "postapocalyptic cannibal love story set in the desert." Naturally.