Angela Bassett Shares a Bikini Picture for Her 60th Birthday
She's still having cake today.
---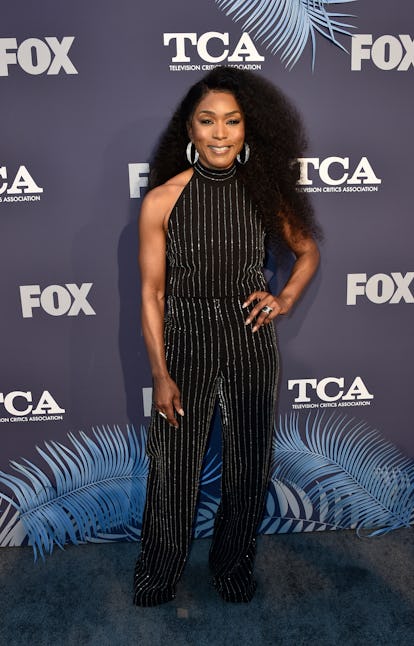 Frazer Harrison
For her 60th birthday, Angela Bassett received the gift of good genetics. Just kidding, she was obviously born with it—but today she took the opportunity to remind the world of that fact by sharing a bikini picture in celebration of Leo season.
"Happy Birthday to all my Leo brothers and sisters," she wrote in the caption of her photo on Instagram. "Let's eat cake!" It took no time for the comments to fill up with fire emojis. What's even more notable than how comfortable Bassett looks in her bikini, though, is how happy she seems, with an enviable glow.
Earlier this year, Bassett addressed stories like this one that tout how gracefully she's aged. "I guess it's a high-class problem to have," she told Porter magazine. "But you don't really know what to say when someone says: 'Oh, my God, you look so good.' What do they expect? For you to be completely broken down?"
Bassett also revealed how she maintains good health, saying that, for her, it's more about what she puts into her body than what she does with it. "I'm regimented and rigorous about what I'm eating," she said. "Diet is 85 percent of the whole thing for me…I'll try to get to the hotel gym and do 30 minutes of cardio, and lift a couple of weights or something. But I'm not getting up at 4 a.m. to workout."
As for dressing—in swimsuits and clothing alike—to highlight her favorite features, Bassett's stylist Jennifer Austin says that the actress knows exactly how to feel her most comfortable. "Angela is a beautiful, smart, elegant and most importantly confident woman with a youthful spirit," she told People. "She embodies those things at all times and she works hard to keep herself together, so every now and then we like show it off…. With Angela I push the lines of what society thinks a women of a certain age should look and dress like. When I style my clients I dress them based on their personality, energy and spirit as well as their body type and what they realistically can pull off." In these past 60 years, though, there is nothing Bassett has worn that she can't pull off—swimsuits or not.