Superheroes and Superstars
Paul Rudd and Michael Douglas celebrate their summer blockbuster, "Ant Man."
---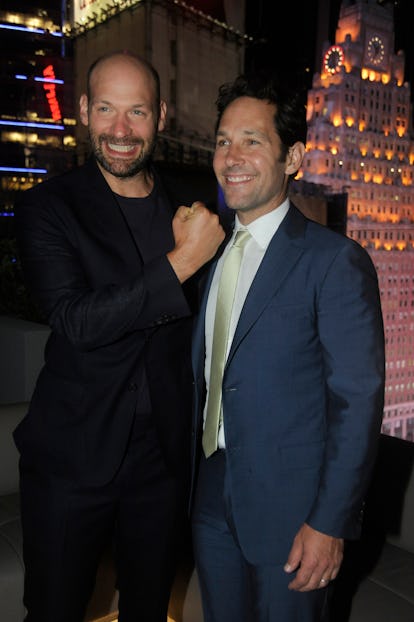 What: A screening of Marvel's "Ant-Man" hosted by Cinema Society and Audi.
When: July 13th
Where: After taking in the film at the SVA Theatre in Chelsea, guests headed to the new rooftop lounge St. Cloud at the Knickerbocker Hotel in Times Square.
Who: Co-stars Paul Rudd and Michael Douglas were joined by fellow cast members and Marvel fans like Malin Akerman, Andrew Rannells, Bobby Cannavale, Michael Peña and Corey Stoll.
Why: Popcorn blockbuster season is now upon us, and what better way to kick it off than the Avengers?
Photos: Superheroes and Superstars
Corey Stoll and Paul Rudd.