Giorgio Does Dallas
It was Armani mania, Lone Star style, when Giorgio Armani came to town for a fashion show. Here, the designer shares his diary.
---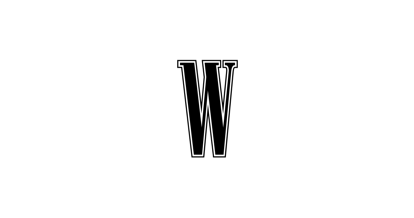 Wednesday, September 5
I arrive in Dallas after a 10-hour flight. I slept for about five hours—luckily I can sleep without sleeping pills—and I feel okay. The last time I came here was 25 years ago, to launch my first fragrance, and I am curious to see how the place has changed.
First impressions: Everything is so big. I've read that the airport is bigger than Manhattan, and on the road into town I am struck by the size of the trucks, the buildings, the freeways. Welcome to Texas!
We move in a cavalcade, me in a black Lincoln limo, and my design team in black SUVs. Because my crew tend to wear black suits, white shirts and black ties, they always look like security, and in this setting it feels strangely presidential. The impression is reinforced when we pull up outside Neiman Marcus on Commerce Street, where I am met by a delegation comprising cops, Karen Katz, the president and CEO of Neiman Marcus Stores, and Burt Tansky, the president and CEO of the Neiman Marcus Group.
They lead me up the steps and…wow: Hundreds of employees and customers have formed a tunnel through the store and are cheering and clapping. Now I really do feel like Giorgio Bush, rather than Giorgio Armani! It's extraordinary. I wave and shake hands as I'm led to the Giorgio Armani shop-in-shop.
I am in Dallas to put on a charity show at Neiman Marcus, which is celebrating its 100th anniversary. The guest list has been drawn up by the Crystal Charity Ball, an organization that raises millions of dollars for children's charities. It's a good cause, and I like the idea of showing my fall collection to customers for a change, rather than press and buyers. I also like department stores as I feel at home in them. It was a department store—Milan's grand old retailer La Rinascente—that gave me my entrée into fashion as a teenager, hiring me as a window dresser.
Neiman Marcus has been a great supporter of mine for more than two decades, and the place is a legend. When he ran the business, Stanley Marcus introduced many innovative ideas. In an inspired piece of marketing, he started offering the most incredible things each holiday season in the store's Christmas catalog: his-and-hers airplanes, ancient Egyptian sarcophagi, a "Noah's ark" with pairs of endangered species aboard that cost $588,247. I don't think anyone bought it. At the Armani area the Neiman Marcus people tell me that business is good, and I tell them that the light on the Armani signage is not properly centered. I know that people think I interfere in everything, but I am a perfectionist, and I can't help myself. This attitude is what keeps Armani strong. I am still passionate about what I do—about every detail.
Next, we head to the conference room, which is to be my home for the next few days. It is now 5 p.m. We have a show to do in about 40 hours, so let's go to work. People think that fashion is glamorous, but this windowless room with its low ceilings and unflattering lighting might change their minds. I have spent many hours in rooms like this all over the world, checking clothes and selecting shoes and accessories laid out on long tables. Some of my team have been here for a day or so and have organized things—we have shots of the 79 outfits from our Milan show, a stack of model cards for the girls we are about to see and tailors on hand to make adjustments. One is sewing crystals back onto the finale dress, which stands on a mannequin atop a table, dominating the room.
We start the casting straightaway. It's not until you see a girl in the flesh that you know if she can really walk the catwalk for Armani. I have done a couple of shows in L.A. where the girls posed a real challenge—they were too exuberant for my taste. Because I have a certain aesthetic in mind, I am wondering how the Texans will work out. I am very satisfied. These young Americans with names like Maggie and Megan are tall and pretty, and most walk well. There are some Ali MacGraw types, and many have really modern features—one even reminds me of Gisele, and I earmark her for the finale. We are looking for about 50, so the casting is conducted speedily. Soon after starting I have to make my first major decision. Heels or flats? The fall collection was first shown in Milan on ballet dancers, all wearing ballet slippers. I decide that the women of Dallas will probably prefer the glamour of heels.
As each girl finishes her walk, we take a Polaroid and write our comments on her card. It's strange, but models often look embarrassed at castings—it's as though posing in front of a few people is more difficult than walking in front of hundreds. I always make a point of thanking them for their time. It's the least I can do.
After the girls come the guys. We need only 13, as they are really there to function as escorts for the girls and to give the largely female audience some eye candy. But it's soon apparent that this is not going to be easy: The guys here are really big. I do dress powerfully built men—I have a long tradition of outfitting athletes—but on the catwalk, I tend to use men who are more normally proportioned. In the Eighties we had musclemen on the catwalks. Today they are more refined. Slowly we gather together a band of Armani men. One I christen "Jude Law"—he has a great smile—and I'm pleased to see there are many multiethnic models on offer.
On the way out through the store, I see a display for Diamonds, my new Emporio Armanifragrance. The head of my fragrance division tells me that the video of Beyoncé singing "Diamonds Are a Girl's Best Friend" has been getting hundreds of thousands of hits on our Web site. Karen Katz remarks that the diamonds on Friday will blind me—apparently the ladies of Dallas will not be shy in bringing them out for the show.
Outside the store one Dallas lady has been waiting for me. She says she heard I was here and has walked a mile to meet me. These days I am spotted everywhere I go—even in places like Bucharest, where my clothes are not really that well known. I'm sure this is the result of TV, magazines and the Internet, so I accept it, but I never get used to it. There are times when I feel embarrassed.
Of course, sometimes being recognized is fun. After returning to my hotel, I go to the bar with my team for a quick drink. Suddenly a group of women start screaming and run over to me. They want kisses and pictures, and I oblige. The people who live here are not snobs—they are more direct, more open. And they're really friendly.
I was struck by this 25 years ago too, but then I didn't understand America at all. Everything was very new to me, and frankly, I was afraid of the unknown. Of course, I've changed since then, but so has Dallas. People are more cosmopolitan—a little less Texan and a bit more international.
Dinner, however, is a thoroughly Texan affair. We go to Hibiscus, and I order a steak with potatoes. I am not a great lover of meat, but I believe in having a balanced diet, and that requires protein. And when in Texas…. So a steak it is, with a spicy black bean sauce, which, if I'm honest, I find a bit too strong. I prefer my food simple.
Thursday, September 6
I wake early because of the time difference and order breakfast. At home I have a very regimented routine in the mornings. I work out for at least an hour, and three times a week, as well as my regular café latte and croissants, I eat a meal of chicken, pears, cheese and white rice. This helps me maintain my physical condition.
If I were here longer, I'd probably establish some sort of fitness routine—when I go to L.A., for example, I tend to run in the mornings—but because this is a quick visit, I'll content myself with a swim in the rooftop pool later on, maybe.
While I wait for breakfast, I flip through a book I found in the room about designer and architect Eileen Gray, who worked in the Twenties and Thirties. I am reminded of how this period of Art Deco holds a great fascination for me and is a constant inspiration. Tomorrow, on the catwalk, a clear Deco graphic influence will be apparent. Then I turn on the television to be greeted with sad news: Luciano Pavarotti has died. On the journey to Neiman Marcus, I think about the great tenor, and it puts me in a somber mood.
When I arrive, some of the girls are already getting changed into their outfits. These fittings are my favorite part of staging a show. When a girl tries on a dress for the first time, it is truly magical—for both of us. It's a collaboration, and when it comes together, the outfit is married to the model and vice versa. Sometimes it works instantly; sometimes it does not, so we swap and change. Fittings are all about making adjustments: the length of the trousers, how a belt sits on the waist, whether she should have earrings. Sometimes I have to tell them to alter the way they are walking—a little more "fashion," a hand on the hip, perhaps? It is through this process that these American girls become Armani women.
At midday I have to do a couple of interviews with local papers. The journalists perch in the room as the tailors adjust the clothes on the models. The questions come thick and fast: Where does my inspiration come from? How would I like to dress Dallas women? One journalist asks if I ever take a day off, and I answer, perhaps too honestly, that I do—Sunday—but that I get bored very easily on Sunday, almost to the point of being desperate. At another point I find myself saying that my collection is for women who want to show their legs, but not aggressively, that fashion has a lot of sexually aggressive women and men are afraid. Honestly, the things I say to journalists! I hope this doesn't spark some ridiculous headline: armani says men are afraid of women.
Next it's back to the hotel for lunch with my design team and my U.S. PR team. They tell me that the hotel is owned by Ross Perot Jr. and is part of the redevelopment of this part of Dallas, known as Victory Park. Dallas is undergoing a mass of construction, with buildings by Philippe Starck and Robert Stern. It's a powerful business center now, but cowboys still exist, of course. My PR team got hold of a Stetson, and they spend lunch trying it on and attempting to persuade me to wear it. I point out that I am not Ralph Lauren.
After lunch I head up to the roof to inspect the pool and bump into a real Texan gal in a trucker's cap and denim short shorts. Funny how this style of dress looks better here, like cowboy boots.
About a half hour later, I step out of my limousine and enter the Neiman Marcus store at the NorthPark Center, where once again there's a tunnel of people waiting for me. They cheer and clap, and I get so carried away that I actually embrace one woman. I am here for a book signing, and a long line has formed. People are brought forward one by one. "Hi," say the ladies in that accent, and one jokes, "You don't speak Texas." Some bring photos of me to sign, some bring Armani skincare coffrets, but the vast majority have copies of Armani Backstage, a book of photos shot by Roger Hutchings. They all want their picture taken with me: an elegant lady in a black dress with her baby; two young girls in white shirts and tartan skirts (very Britney Spears); a tall guy who wants his Stetson signed; George Michael's partner, Kenny Goss. And then my heart is really touched. A young man approaches carrying a sewing machine for me to sign. He is a young Russian studying fashion at the University of North Texas. I can see that his future is invested in this machine, so I happily sign it to give him luck.
Afterward, I am exhausted. All those personal messages! As I leave, to more applause, I overhear one lady saying, "They can't say Texas don't give hospitality." She's so right.
I was due at a private party for the patrons of the Crystal Charity Ball but am running late and have to go straight to a show rehearsal. I ask my niece Roberta to represent me at the party. When I catch up with her later, I am sorry I missed it. Roberta tells of an extraordinary stone and glass modernist house in the woods filled with a mixture of modern and antique furniture and art. The guests—the cream of Dallas society—were clearly very wealthy and could no doubt afford anything they wanted. To make them want Armani, we cannot simply sell them clothes; we have to sell them a dream.
At the rehearsal, I ask members of my team and some local fashion students who have been helping out to stand in for tomorrow's models. They walk the catwalk, provoking a few laughs, while the technicians run through the music and the lighting. I stand and direct the lighting. It is like being a conductor. Or maybe a film director? I love the movies and have always wanted to be behind the camera. Realistically this is the closest I will get—staging a small drama on the catwalk.
Once we are satisfied, we go for a quick dinner at Bice, the Dallas branch of the famous Milanese restaurant. Last night I did Texan; tonight it's comfort food. I have prosciutto followed by scallops with lemon sauce, typical Bice. The wine is very good. I have become more interested in wine as I have started to produce my own in Pantelleria, the island where I have long had a holiday home. At present there's a limited production, but maybe I'll start serving them in Milan at the Nobu restaurant I have in my store.
Friday, September 7
I arrive at Neiman Marcus at 7:30, and our conference room has been converted into a beauty salon: the usual chaos of tissues, products, hair dryers, mirrors. I check over the work and then go and sit in the stairwell to leave the professionals to it. The hair is gently futuristic—spiky bobs and center partings with a slight wave. The makeup is not too over the top but gives the girls good definition.
When they're done, the models come out to the stairs to see me. They want their picture taken with me, and we joke around. I hug them and make them feel loved. It's really important to create a rapport with the models, since, for the 20 minutes they are on the catwalk, they are the custodians of all my work.
Suddenly the time has come. I dispatch the models and then follow, walking the black carpet that has been laid along the pavement to the huge black tent where the show will take place. Backstage I find my girls and boys—models, dressers, hair and makeup, security, my design team and photographers. The producer shouts, "First changes!" and we're off. I position myself at the entrance to the runway so I can do a final check of each model. I am told there are 600 people in the tent. I do hope the models are not overwhelmed by being on the catwalk.
We hear the background music, then the introduction by Karen Katz and a short speech by the chair of the Crystal Charity Ball in which she says they have raised $750,000 by selling tickets to today's event. The lights go down, spotlights come up, and I send out the first girl. It all goes very smoothly. We lose a couple of models temporarily—"Jane! Karen!"—but we find them soon enough. There's the usual struggle with a few accessories (this season it's the forearm-length gloves), but before long comes the final crystal dress. Applause, and I step out to take a bow.
After the show, the charity hosts a lunch at Neiman Marcus. The room has been decorated with screens bearing this season's butterfly motif, and the tables are packed with Dallas ladies who really do lunch. My friend Lance Armstrong has even been good enough to fly in from Austin. I walk the tables—which have been sold for $5,000 to $20,000 each—and say hello to as many people as I can. After I take a seat, Burt Tansky introduces Lance, who welcomes me to Texas. Now it's my turn. I'm not that comfortable speaking in public, so I keep it short, simply thanking everyone for coming and for supporting the charity so generously.
After a very pleasant meal, I say farewell and jump into the limo, and it's ciao Dallas. Well, nearly. On the way to the airport, we stop off at Dealey Plaza, the scene of President Kennedy's assassination. I wanted to see this place, so familiar from films and photographs, and was surprised by how unchanged it seems. I walk around and am genuinely moved by memories of a great man who was very loved by us Europeans. He was also a true style icon for men—dressing in a really modern way.
I resume my journey in a thoughtful mood. Dallas has been full of surprises.