Arthur Chatto, the Queen's Grand-nephew, Introduces the Concept of the "Royal Workout Video"
A shirtless workout video posted to Instagram makes it seem like Arthur Chatto might be the most jacked member of the royal family.
---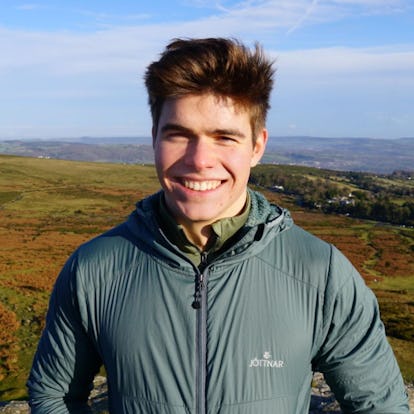 Photo courtesy of @artchatto.
The time has finally come to talk about arguably the most swole royal of them all: Arthur Chatto.
For nearly three years now, the Internet has been crushing on Chatto, the 21-year-old grandson of Princess Margaret. All it takes is a cursory glance at the hundreds of comments left all over the Instagram posts of his workouts by some of his 141,000 followers to glean what the world of social media thinks of the young man commonly referred to as the "royal hunk."
And as the Queen's grand-nephew, he is far down the line of succession to lead the monarchy and therefore far enough removed from such a high-powered position that he can post a shirtless workout video to Instagram without facing anyone's wrath.
The Eton College alum and current Edinburgh University student posted the shirtless video in question for crew-related reasons: he's preparing for the Great Britain row challenge, which is a nonstop race around the British coastline to raise funds to protect the ocean from pollution.
Now, just because Chatto may be one of the first royals to go about sharing shirtless pictures of his swole self does not mean he's the only jacked royal out there.
Remember Kate Middleton's health-goth athleisure moment? Or when Prince Harry was spotted at the elite KX gym in Kensington before his wedding? And let's not forget the ways in which Princess Diana helped popularize bike shorts in the '90s (only for the look to come back into style thanks to Kim Kardashian and Hailey Bieber). Even Queen Elizabeth II has her horseback riding to keep her in shape.
On the other hand, his older brother Sam Chatto seems to have steered clear of the gym and directly into the pottery studio, where he's been throwing clay and becoming a ceramicist.
So, if we had to guess, the royal rower does appear to be the most jacked of his extended royal family.
Related: Arthur Chatto, the Queen's Grandnephew, Is the Internet's Newest Crush